I found the coolest tutorial and t-shirt printing idea.
Over at Sir Bubbadoo, they have taken tonz of pictures
and walked us through the simple process of using Freezer Paper as a tool in T-shirt printing.
Check it Out ***HERE***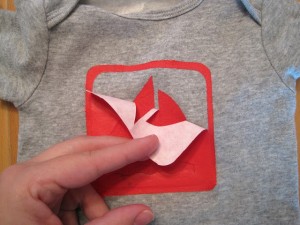 And the even cooler part is…that you can use this idea for just about any occasion.
Maybe you want to make a custom baby onsie, or print out shirts for a birthday party or get together.
It's brilliant, and inexpensive!!
The following two tabs change content below.
Author: Amy Allred is the Creator of GoodIdeasandTips.com. She is an extremely eccentric person with a zeal for life. She is passionate about family, living in the moment and assisting others in being the absolute best they can be. Be sure to visit Amy on
Google+
and everywhere else.
Latest posts by Amy Allred (see all)