Guide on How to Make a Home Inventory Video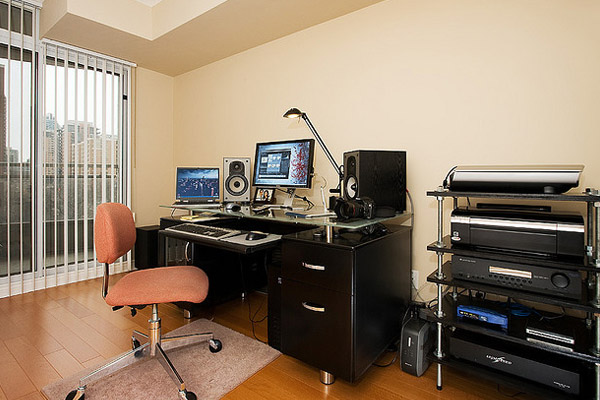 If you buy home insurance, it is necessary to be prepared by making a video of all your home inventories. Thieves can break into your house at any time and it is going to be hard to recall everything you ever buy and store in your house after the burglary happens. By documenting your home inventory, you can easily show proof when you want to claim a compensation for some valuables. The video will be a proof that you own them and the original condition.
Go to Every Room to Film Your Inventory
With a camcorder in your hand, go from room to room to record all your inventories. You can start with the major belongings and then film the small items like those you keep in the drawers and cupboards. For tiny items, you can use the zoom in function on your camcorder to show clearly what it looks like and its condition. You should also take photo of your camera in a mirror in the room as proof that you film your home inventory. You should video tape all the areas in the house such as attic, basement, garage, fences and garden.
Tidy Your House Before Filming
You should relax and take it easy when filming your home inventory. To make the process easier, you should keep everything neat and tidy before documenting. If there are a lot of stuff, you can start with the smallest section or room in the house. You don't have to record all the inventories at once in a single day. You can take it easy, for example, filming one room per week.
Add a Narration in Your Inventory Footage
Including a narration in your inventory footage can give insurer a clearer picture on what you are recording. In your narration, you can include details like what items are in the room, where you purchase them, how much the items cost and their conditions. You will have to show proof of receipts and warranty along with showing the video evidence of the items. If you didn't record during filming the inventory, you can record it when editing the video. In Free Video Editor for Mac, you can record your narration by clicking on the microphone button. Under Record audio, choose the audio device and adjust the recording volume. After that, click the Start Recording button to start recording your narration. Get more details at https://videoeditor.com/mac.
Don't Need to Be Precise on the Number of Items
When recording a group of items, you don't have to give the precise number of items you own but you must give a rough estimate. For example, if you are recording folded clothes in a closet, you must show the stacks clearly, counting it, and multiplying it based on the number of stacks you have. There is no need to give a precise number if the items aren't valuable. Instead, you should spend more time documenting items that are valuable, for example, furniture, and electronics. When documenting electronics, make sure you read aloud the serial number shown on the warranty card. If it is a new item, show in the video that how well they are being kept.
Add Descriptions to the Recorded Inventories
You can also add descriptions to the items you recorded. Some camcorders allow you to include a text description in the footage. If it doesn't, you can use a video editor to add text for explaining the items being shown in the footage for example make, and price. In the software, you can add text by dragging a title style in the T tab onto your clip. To type in the text, double click on the title style in the timeline and it will become editable in the preview area. There are text formatting tools on top for making changes to the text appearance.
Store the Inventory Footage in a Safe Place
The video footage of your home inventory should be stored in a safe place like a home safe. It is also safer to keep a second copy somewhere else outside of your house in case a disaster happen. For example, you can send a copy to your friend/relative. Every now and then, you will buy new things and discard some old stuff. You may also have to get new appraisals for your items due to changes in the market. If you make any changes to your home inventory, make sure to refilm everything to keep the footage current. In the meantime, you will also have to send a copy of the updated footage to your friend/relative.