This is what I started with.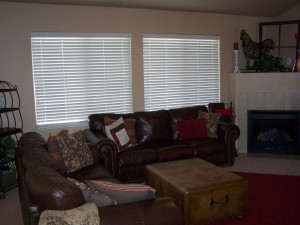 So, We just moved into this home and the window area seemed a little boring.  I had the great idea to make some drapes for the small sections on the end of each window, and the area in between the two windows.
But I wanted short curtain rods, however, they are not sold in the stores yet.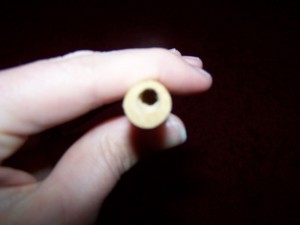 I had some great curtain rods that were made for a larger window, so I was going to cut down the metal rods and my hubby gave me the great idea to use a wooden dowel, that way, in case I ever need the metal rods again, they won't be cut to pieces.  So, I measured where I wanted them to be, cut them with my chop saw, drilled wholes into the ends, and then screwed the finials into the dowels.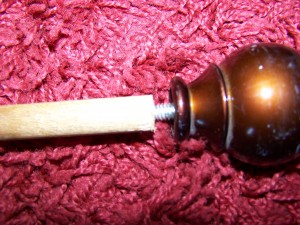 Here you can see the finial being screwed into the dowel.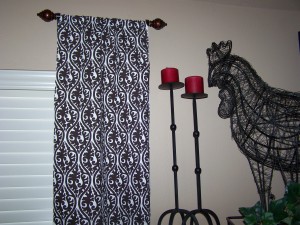 So here is the rod, hanging on the wall with the new drapes I had sewn from some extra fabric, which I got from my super great friend who ordered just a little bit too much. ((THANK YOU BRE!!))
I am so happy she did, because, now I have drapes I love.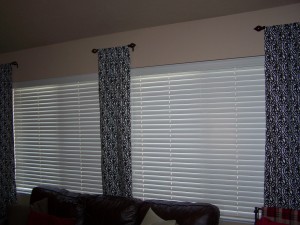 A view from further back a bit.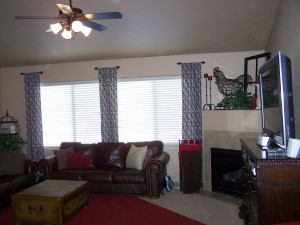 And even further back…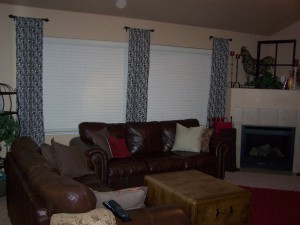 Now my once boring window area is super fabulous.  Thank you short curtain rods!!
Next, I am going to re-fabulize my sofa pillows!!