Valerie Aguinaga ,? is an amazing, young mom of four and has been diagnosed with Stage 2 Hodgkin?s Lymphoma.? Please help her by spreading the word to your friends or by donating? $10, $20, or even $50 if you can.? I don't have to explain why I am so emotional about this story…but WOW…let's all do what we can to help!!
You can see her story and find ways to help right ***HERE***…THANK YOU So MUCH!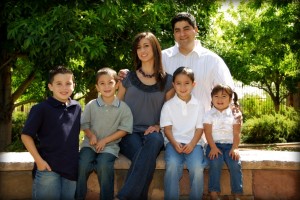 P.S……If you're wondering how I know her, well…I don't…..but I can still help….