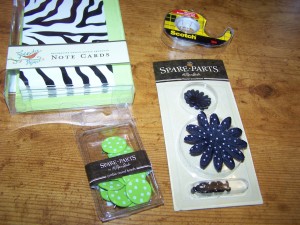 Sometimes it's a good idea to have a few "Get Well" cards on hand, especially when the weather gets a bit cooler!  I bought these pre-made Note Cards at Hobby Lobby(because they were so darn adorable) along with the flowers and polka-dot pins to embellish them a little.  I also used a little double-stick tape from Wally World.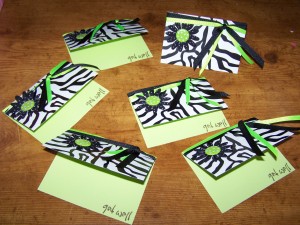 I added a little black and green ribbon on the top, the flower with the polka-dot center, and then stamped a small
"get well" down in the right hand corner….and I am pretty much in love with them!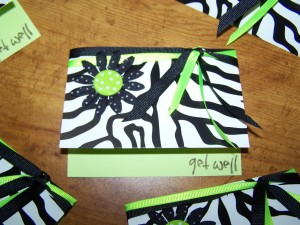 and for it's Close Up!!