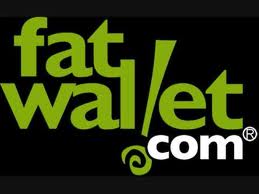 Okay, if you think it is a good idea to save money,  or at least be "Savvy" about your shopping,
then Fat Wallet is the place for you. 
My husband actually turned me onto Fat Wallet, and I am in love.  To give you a good example,
I went to GoDaddy.com this week to find a domain name for a friend. 
The price was $11.99 for a year, which in and of itself is already a smokin' deal,
BUT…….I went to Fat Wallet and they had a $1.49 promo code on GoDaddy domain names. 
So I SAVED $10.50…..that's cool beans in my book.
This actually works for so many types of things.  They have coupons or promo codes for cruises, air lines, and any kind of merchandise.  WE have a holiday right around the corner, "VALENTINES DAY" and guess what??
There are great deals on flowers, jewelry, chocolates, romantic getaways, and so on.
SERIOUSLY, most amazing deal web site around.  Go Check it out if you are planning on purchasing ANYTHING!!