These are just a few ideas I found on the internet.
Click the "Read More" button and see more…This is a cute idea, and kids love pushing the ribbon through the holes around the heart!!  It is two paper hearts cut and stuffed with goodies or padding and then laced up the sides and tied at the top.
ps…if they are younger, they can practice making a bow.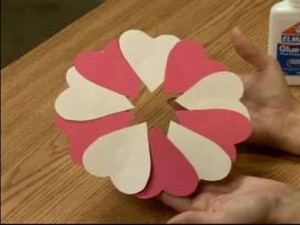 How easy is this one.  Let the kiddos cut their hearts out and glue them together to make a wreath!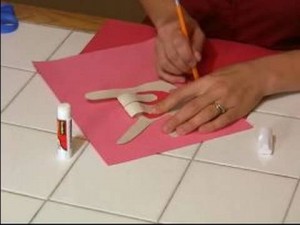 Sign Language "I Love You" card.  Trace the kids hands and fold/glue down their two middle fingers, glue it to a bigger piece of paper or card, and voila, you have an "I Love You" card with their little hands.  So cute.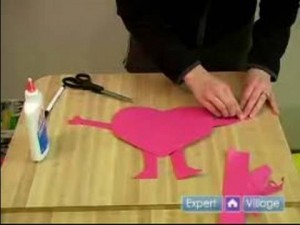 Heart People.  I remember making these little guys when I was in grade school and it was so fun to see everyone's different faces, hand and feet placements as well.  Our teacher hung them up all over the classroom wall.