How I love Being A Mom/Parent!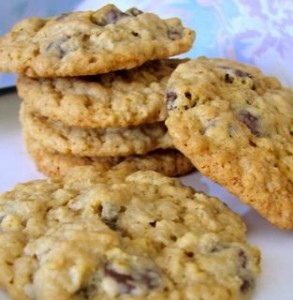 Oh, How I love being a mom.  Today, Macy (my 3 year old daughter) and I made cookies for daddy Dave.  We both put on our aprons, and then I pulled my hair back in a pony, to ensure hairless cookies (haahaa), and she asked that I pull her hair back the same way.  When we walked through the Family Room, she made sure to say, "Look Dad, we are twins, mom is bigger and I am just big."  It was so adorable.  Then she helped me add ingredients and mix them all together.  It was one of those moments that is absolutely worthy of a mental picture.  One that I hope, stays imprinted on my mind forever.  She kept looking up at me and smiling, and sometimes throwing her arms around me to give me a giant hug out of pure happiness.
I know there are so many mothers that read this blog, and so you know exactly how I feel.  Being a parent is one of the most amazing gifts this life has to offer.  The feelings of love, gratitude, and sheer happiness that come from motherhood are un-matched in other way.  Because of her love, my heart and soul are overwhelmed with joy today.
And to think, her sisters will be home soon, to enjoy the cookies we made, and the overwhelming love will grow even more!  I know these words don't even fully express how I feel, but I am SOOOOOO….grateful to be a mother/parent!
Of course, I would love to freeze time, and keep them right here forever.  In my home, under my watchful eye, and protective care.  But in reality, that just isn't possible.  I am so grateful I get to teach them all the life lessons that I have learned or know of, tell them about all the incredible people that have lived on this earth and their amazing achievements.  I get to watch them grow, learn, and experience life for themselves.  It's not always peaches and cream,(there are messes and tantrums) but it is the most amazing part of life (smiles, hugs, laughter, kisses, and pure love.)
I know that is a huge statement, but it is so very true.  To know such happiness is WONDERFUL!!
For those of you who haven't yet had this experience, I hope for you, that one day you will!