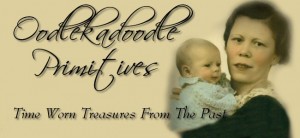 Meet Sue, from OodleKadoodle Primatives
First, she has an amazing blog called OodleKadoodle Primatives, with super pleasing music on it.
She is 75 years young and a mother of eight, four boys and four girls;
She has 26 grandchildren and is the proud great-grandmother of 16.
She has also shared this adorable little jelly-bean topiary, that I can't wait to make.
It is quite possibly the cutest little Easter decoration I have seen.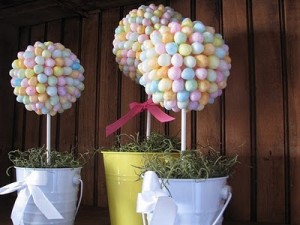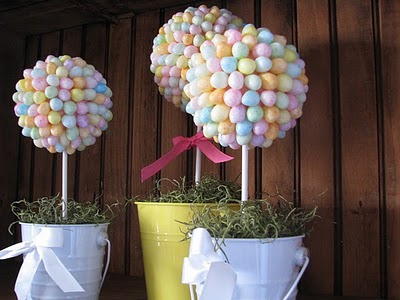 For decorations on making these jellybean topiaries, visit **OodleKadoodle Primatives!**