I am so grateful my cuz turned me onto her site and I am so thrilled to introduce to you today, Melissa from Saving Cents with Sense. She continually updates me on fantastic money saving deals, and sometimes even freebies that are available out there in the world.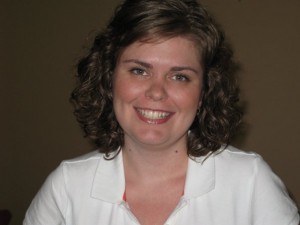 Meet Melissa, as a mom of 2 boys in Arizona, she understands the importance of watching a family budget. After leaving the business world, she dedicated herself to working at home and pursued her passion of helping people.
Melissa learned that by shopping deals, using coupons, and finding freebies, she was able to enjoy quality products without breaking the budget. A teacher by heart, Melissa is dedicated to sharing saving money tips, bargains, and her new adventure of organic living to help others live sensibly within their budget.

I know "Saving Cents with Sense" is probably one of the most incredible sites on the web today, just because it allows us, as consumers, to stay on track with our budgets, and find so many MORE incredible deals than we could have ever found on our own.  I just want to take a minute to Thank Melissa for all of her efforts and continued support in sharing her knowledge with us for FREE!!
…To Receive your own e-mails from Melissa, go to ** "Saving Cents with Sense" **and in the upper right hand corner, you can SUBSCRIBE to her updates!!!  DO IT TODAY!!
Here is an example of the fabulous e-mails I receive from Saving Cents with Sense!
*******
FREE Picaboo Photo Book ($39 Value) For New Customers!
Posted: 08 Mar 2011 01:49 PM PST
This is a HOT photo deal – that would make a perfect gift. Picaboo is offering a FREE photo book ($39 value) for new customers. You'll get to order a Large Classic, Classic Leather, or Classic Custom book, but make sure you order by March 22.
Use code: FREECC at checkout to get this offer. Shipping is $8.99 – but that is still a great deal for a custom photo book.
(Thanks, She Saved!)
Don't forget to connect on the Saving Cents with Sense Facebook page for more deals and fun conversation!*******