Creative Mother's Day Gift
This is a Creative Mother's Day Gift that we (my siblings and my self) gave my mom last year for Mother's Day.  It wasn't super expensive, but it turned out to be priceless to her.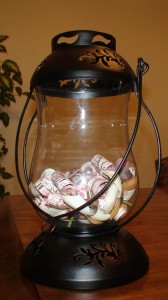 It seems simple at first glance, but what's inside is the best part.
I called my siblings and asked them each to write down 10 things they "loved about our mom."
Also, to have their children do the same (or as many things as they could think of.)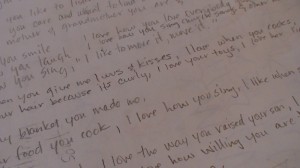 I wrote them all down quickly as they called,
and then I went back and wrote everything down on cute scrap paper.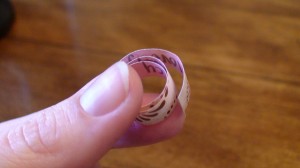 Then, I cut them into strips and rolled them into little swirls.
I filled the jar full of these beautiful love letters from her family.
My mom loved it so much and read each and everyone of those little rolled love notes.
How special to know how each of your children and grandchildren love you.
Couple this good idea with some flowers and yummy chocolate and you have the perfect Mother's Day Gift!
Also seen on "Tip Me Tuesday"