Flowers are a very popular Mother's Day gift.
Tell me, could you ever refuse this flower?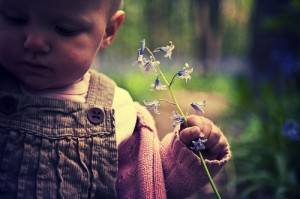 such a QT right?!!  My favorite flowers, for any time, are wild flowers.
In some places you can pick them and in others you can't.
But, when my girls or sweet love buy me sophy crown online flowers, it makes my day!!
The other obvious choice is to have a florist put together a bouquet.
These can be purchased locally or online.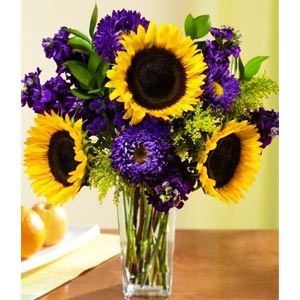 If you are planning on ordering them online, I found a few popular choices.
Most of these have gifts, flowers, jewelry, and chocolate. (yummy)
FTD.com Prices start at $19.99
1-800-Flowers.com Prices start at 29.99
ProFlowers.com Prices here start at $29.99
Next up, is the new and very exciting Edible Arrangements.
These are not yet available in every area, but for some, they are a great HEALTHY choice!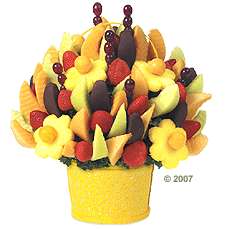 If they aren't available where you live,
you could try and make something similar to this for your mom.
It may or may not be as fabulous, but, I am sure she will love your efforts.
If your mom is a chocolate or candy lover, this next option is the way to go.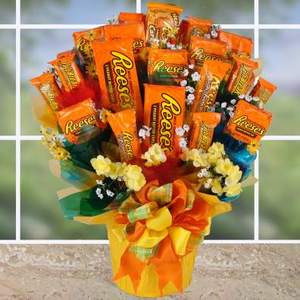 A Candy Bar Bouquet!
You may try and make one of these or even a candy gram for your mom, but
I did find a few of these for you to order directly on line, if you want to go that route.
AA Gifts and Baskets prices start at $30
Candy Blast prices here start at $30 as well.
There are also a lot of web-sites out there that are making bouquets out of chocolate roses,
or cookie flowers on sticks.  Just search the web, and you will find them!!
One of my favorite bouquets is this simple one made out of paper flowers and photos.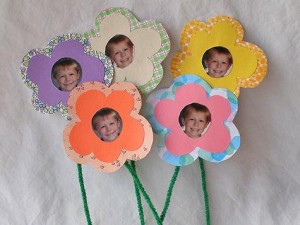 These could be made for a mom, grandmother, aunt, special friend,
or students could assemble a bouquet of these adorable photo flowers for their teacher!!
Tons of cute ideas!