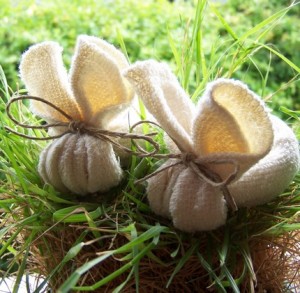 When I was a little girl, my mom's friends brought her a few of these during Easter time,
and I remembered them and thought they were so cute.
These actually come to us from *Natural Blue Cloud, (an Etsy Store)
I like them natural, because if you want to use them after Easter, you can.
Natural Blue Cloud calls these "Boo Boo Bunnies"
and they have this little poem that goes with them….
"If a boo boo has you feeling crummy,
stick an ice cube in my tummy.
Hold it to your boo boo tight,
soon everything will be all right!"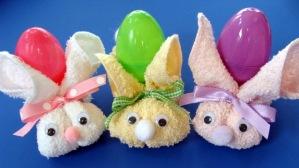 These are so cute with their little bows and matching eggs.
**The Stitchin' Chicken has great tutorial on how to make these!