I love this idea from Peace Creek On the Prairie,
because it keeps things organized for the kids or yourself.
It can be used for after-school projects, art projects with your little ones, or even paper-crafting.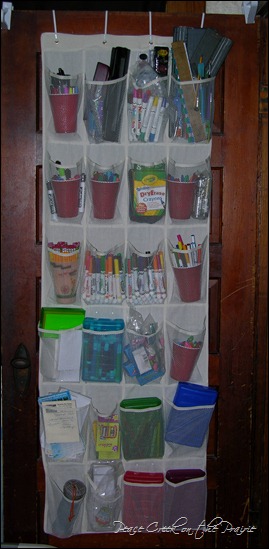 Then for coloring book and crayon storage,
this cute idea comes to us from Heather J's Life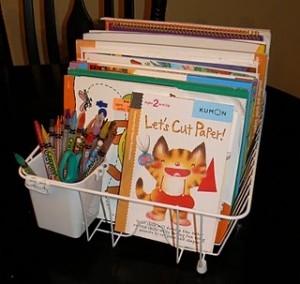 And then over at My Kotori , Tonya has used this super clever portable
storage bucket and a "bucket jockey" (she found this by the tool belts in HD or Lowes)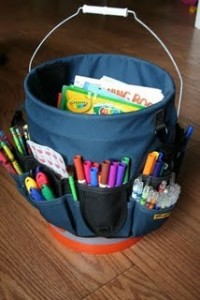 Great Ideas for storing our art supplies!  All simple and easy to recreate for our own homes!