This is an issue we have in our home.
It's the worst when you go to make something super scrumptious
and find that the brown sugar is all hard and yucky.
This helpful tip was shared by my friend Debbie, and Storage and Glee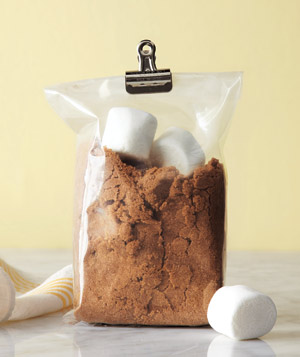 Another Way: Brown Sugar
Sure you could use a crusty piece of bread, or an apple core to keep your brown sugar soft….
but those can get awful gross looking with time…
so why not use a nice marshmallow to keep your sugar soft?!