We were visiting a small town in Arizona called Fountain Hills.
While we were there, our little family ran across this awesome piece of art.
Unfortunately, I don't know who the artist is, but he/she created this horse…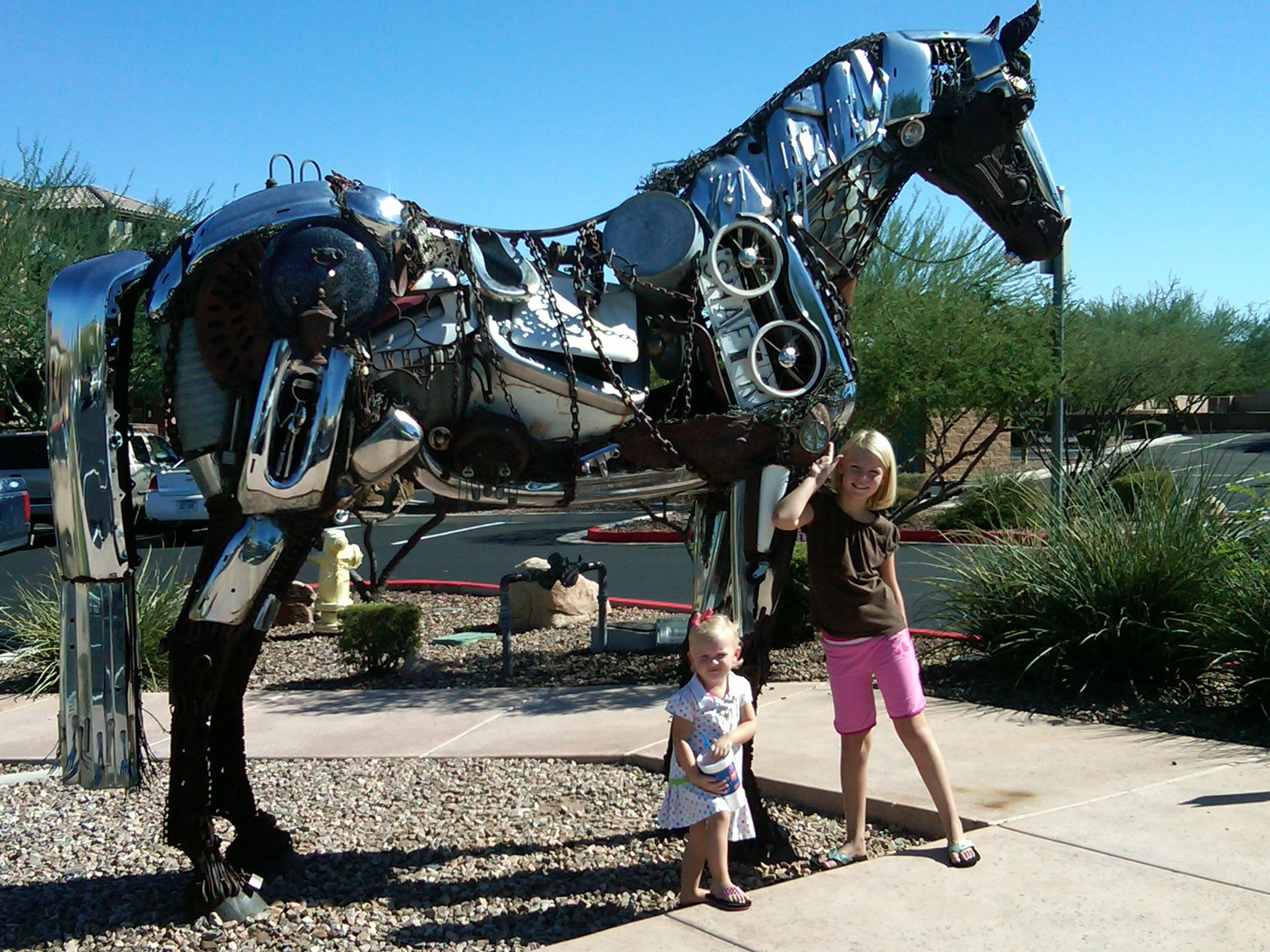 …all from recycled pieces of metal.
Forks, pots and pans, mufflers, wheels, license plates,
and all sorts of recycled pieces made up this incredible horse.
What an inspiring idea!