Simple DIY's for Enhancing Our Halloween Spirit
Today we are super lucky to have some great ideas come to us from our guest author,
Erik Braunitzer of Douglas Elliman Real Estate Company, Agents for Bronx Rentals.
Erik is sharing some
"Simple DIYs for Enhancing our Halloween Spirit."
Halloween is fast approaching, and people everywhere are looking to find ways to make their home more celebratory. This year, there are a few simple DIY tricks for improving your home and fulfilling your "holiday spirit"quota.
For starters, one of the easiest items to recreate during this spooky holiday is a ghost.
You can start by fashioning old milk cartons to appear ghostly –
Use markers or brushes to paint faces on the empty jugs.
And to make them display well at night, feel free to use traditional white Christmas lights.
These can be inserted through the back of the carton by making a small round incision.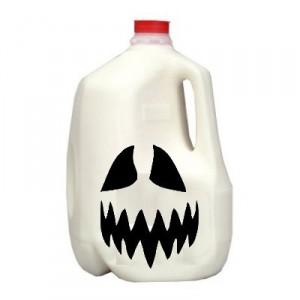 The cheap ghost tips don't end there;
pillows are amongst some of the effortless things to decorate
because you can cover them with just about anything.
Using some old tablecloth or fabric material from your local craft store,
illustrate ghastly figures or anything that emulate scariness.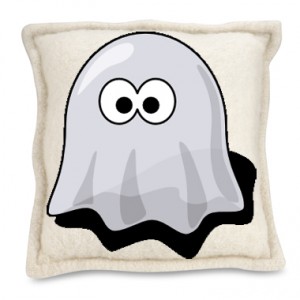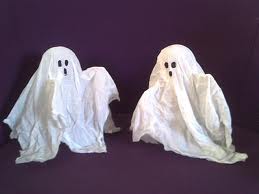 Now it's important not to beat the ghost theme to death,
so the next most affordable and easy craft to incorporate into your home
would be pumpkins. Buying gourds or real pumpkins and decorating them is classic, and simple.
Although, this doesn't strictly mean you have to carve them.
Make use of ordinary paints, markers, fabrics, screws,
and even the seeds of the pumpkin to enhance your end product.
More than likely, the color black will almost always match with any other household decorations,
and certainly serve its spooky purpose.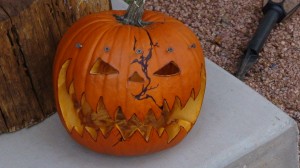 If you're the type that doesn't enjoy cleaning up after an old rotting pumpkin,
maybe you'll want to explore some other options.
One of my favorite recreations would be the Hamst O'Lantern.
From your local pet store you can purchase any size hamster ball,
which can be easily transformed into a Jack O'lantern.
Just take a few simple minutes to trace and cut the face you want,
and don't forget to light it up with a battery operated LED.
This is one situation where you don't want to use real candles.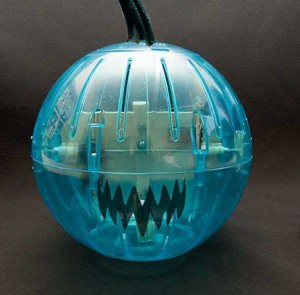 Lastly, insects are amongst some of the creepiest creatures, and they're not generally specific to Halloween –
This means they are very cheap, and can be bought at any toy store.
Simply purchase or make some imitation spider web and place the bugs accordingly.
Giant spiders may run you a little more, but they can always be crafted together.
All you'd need for this is a couple of Styrofoam balls and a few bendable wire/fabric legs
(again, this can be purchased at your local craft store).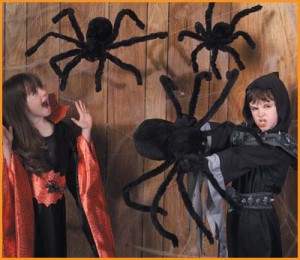 And the greatest thing about most of these suggestions is that they can be implemented
on the inside or outside of the house.
That is, of course, with the exception of the pillows;
you definitely don't want your pillows sitting outside in Mid-October.
Nonetheless, these are amongst a handful of easy DIY tricks
for improving your festivity and showing your true Halloween Spirit!
Thanks Erik for some great suggestions!