Cute Christmas Tree Shirts
I found some of the cutest Christmas Tree Shirts and had to share.
The first comes to us from the "Stuff By Ash" blog.
I love the way it turned out.  So Darling!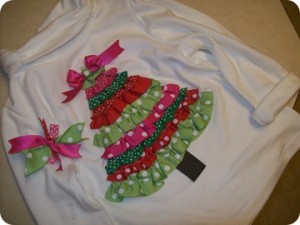 Then Becky, over at Pinterest,
recreated the same shirt, and this is what hers turned out like.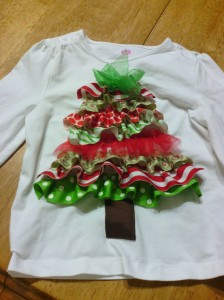 I found this Ribbon Christmas Shirt at THIS ETSY SHOP.
Looks pretty easy to re-create!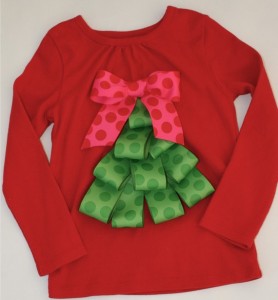 Then this one was also an Etsy Chrismas site.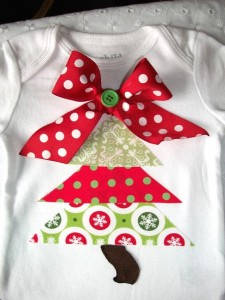 Next up is this cute Ribbon Scrap Tree, with Tutorial, by B. Jane Brewing.com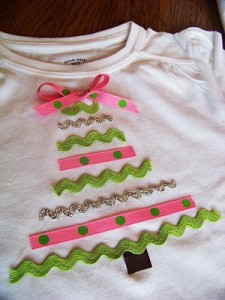 She said,
"Got scraps?
well then…You can make a simple tree tee"
This one come from Etsy as well, however I love the matchy skirt too!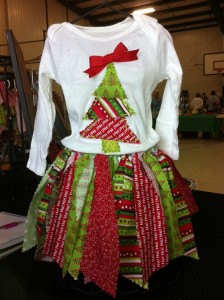 I love hand crafts (where your hand is used as the basis for an art project!)
Well, over at Treasures for Tots,
she did just that with this adorable hand print tee.