Well, if your parents are anything like mine,
they love their grand-babies beyond belief!
And even though they may not live close to them,
having pictures of each and everyone of them is something they love.
Therefore, We were so excited to create this awesome project!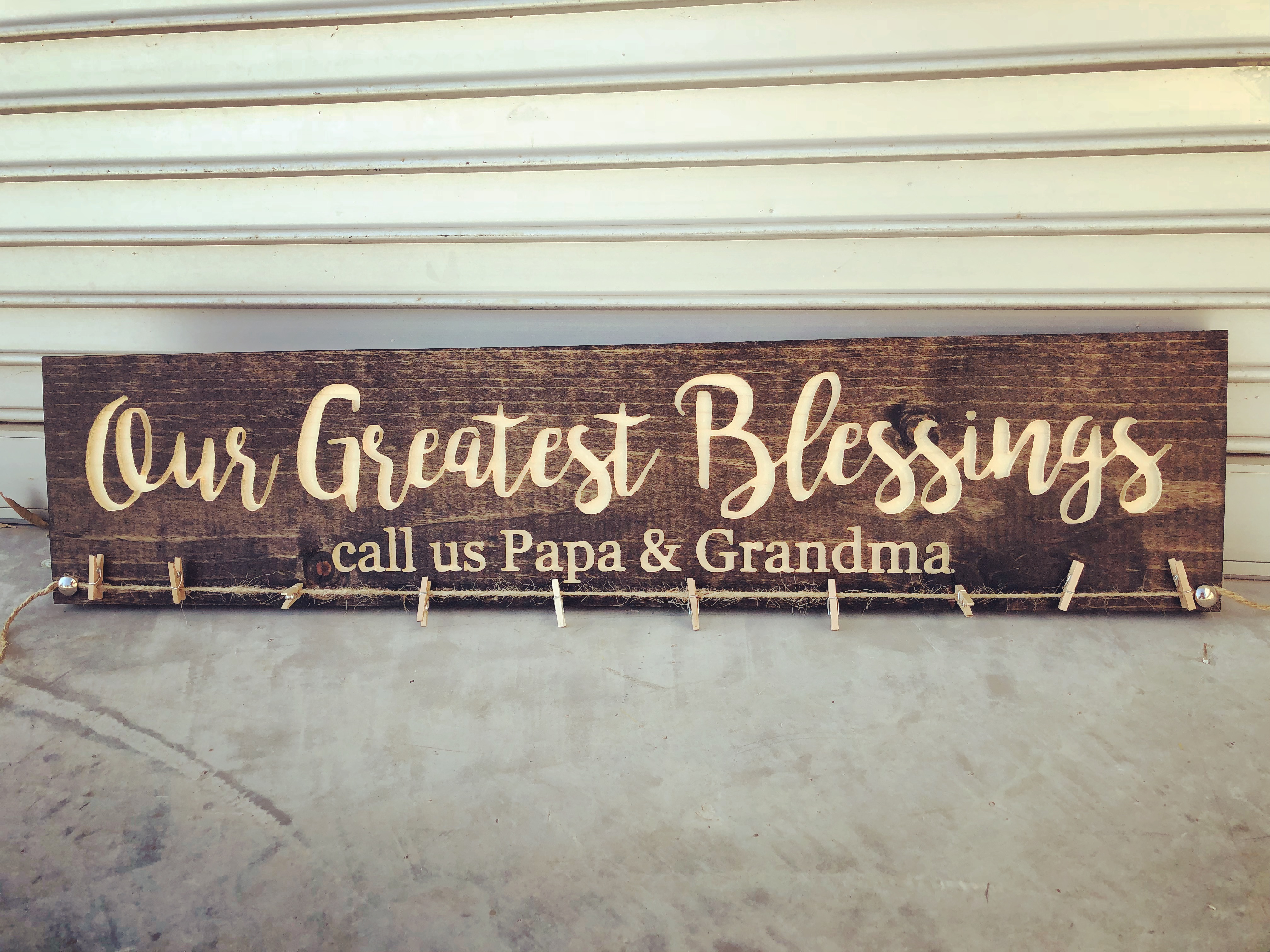 Isn't it the cutest. I know the grandparents will love it.  Found at www.frecklebarn.com
And the best part is, this little sign doesn't take up an entire wall worth of frames. It measures about 2ft wide
It's the perfect size!!