This isn't anything miraculous, but it made me happy so I thought I would share!
I was given a plain ol' black basket (like this one) last year as part of a gift exchange.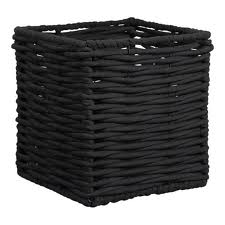 It had bananas and something else in it, and ever since, I have used it as my fruit basket in the kitchen.
Generally, I load it full of gala or fuji apples (my favorite kinds) or sometimes oranges!
I still plan on it being my fruit basket, but I just wanted to add a little more life to it.
So, I added ribbon around it….Lime Green Ribbon. Yummy!!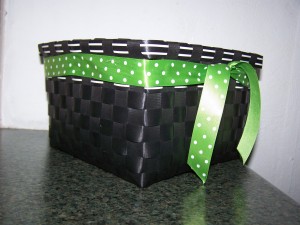 Anyways, I said it wasn't anything to call home about, but it was something simple that made me happy!!