Free Online Chore Charts–A Parents Answer!
So, I was recently introduced to this incredible site for
our children and their chores.
I know some people don't believe in giving their children chores,
but I am a mother who believes learning to work in the home
and around the home (including outside) builds character and
teaches our children responsibilities.
My three girls all have chores! But only after schoolwork, of course!
Their chores range anywhere from helping in the kitchen with dishes and floors,
bathrooms, family room dusting and vacuuming, to
toy room pick up, folding clothes, and sweeping porches!
(It may seem like a big list, but I choose a chore a day!)
We have even been harvesting our pecans off our trees recently,
and our girls were expected to help with that too.
It's part of being a family.  We pray together, we work together,
we learn together, and most importantly…we love each other.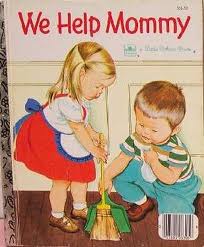 Remember this cute Little Golden Book called,
"We Help Mommy!"
Such a cute little book about these children helping their mom
around the house doing various chores like sweeping, or dishes.
There is another…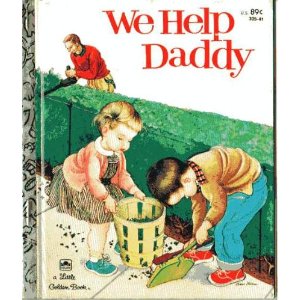 and it is called, "We Help Daddy."
Very similar to the above book,
but in this one they help dad with yard work
and washing the car.  And the best part is, at the end
of the day, their mommy tells them what a great job they did!
Such simple messages, but in a way, I still believe
those simple messages have huge impacts on our children as
they grow and gain more responsibility!
The New Site I wanted to share with you is
MyJobChart.com

"MyJobChart.com, an online chore chart was designed to teach young people the concept of responsibility, work ethic and the value of money by giving them a way to earn points for completing their chores and extra jobs.
The free site has always offered a way for young users to 'spend' their points on rewards they want, 'share' what they earn with a chosen charity, or to 'save' for the future."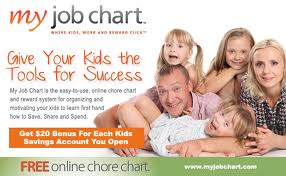 Here is what one mom has shared in response to the online chore chart…
Jennifer Cross, of Fort Worth, Texas, says she was hooked on the free My Job Chart site from the start. Using it with her three children, she has been pleased with the site's educational aspect.
"I'm a high school teacher and a lot of kids have everything done for them. Parents are not taking the opportunity to teach their kids about work and responsibility," she said.
She says her children have responded well to the intrinsic rewards and immediate feedback the site offers. She especially enjoys watching them learn to "save" and now that she has ING Direct savings accounts for all of her kids it's easier than ever to accomplish that.
"Now they like to work and they come to me asking what other chores they can do," Cross said.
My Job Chart is the free, easy to use, online chore chart and reward system for teaching, organizing and motivating your kids to Save, Share and Spend responsibly.
It's just a great site for families and makes our lives, as parents, a little bit simpler!!