Stinkin' Weeds….
They can be such pests!
We owned a home in the mountains and laid down a thick layer of felt.
It was to serve as a weed blocker,
but unfortunately, super sharp weeds ate their way through.
They were impossible to get rid of.
My hubby and I sprayed them with Roundup and that worked.
But then something horrible happened…
it was like we had fed them and they multiplied
with more abundance than we could have imagined.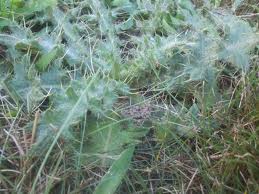 We then pulled them one by one,
but it was as if the roots were just waiting for us to pull their big brothers
so they could sprout up another in it's place.
I found this great site called, "A Garden For the House."
Kevin Lee Jacobs has suggested that to kill those pesty weeds,
instead of using Roundup, use Vinegar!
He said that he "sprayed them with cheap, undiluted, store-brand white vinegar."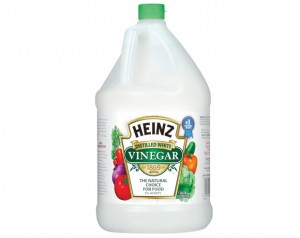 And then Kevin explained, "those weeds are deader than dead.
And that's why I use vinegar on the gravel paths, brick walk-ways,
and stone patio here at A Garden for the House.
For me it has proven an effective,
eco-friendly answer to Roundup."
If you are dealing with those stinkin' weeds,
Kevin shows pictures and gives all the details
on *THIS POST* of his blog.