Caring and Helping with Cookbooks
Do you remember the blog post on the Fish Family I did?
Well their girls have a very rare condition called Leaky SIDS.
Take a minute to watch this clip about their story.
Their strength and determination is so inspiring.
[youtube]http://youtu.be/BbUXFqd1v0M[/youtube]
In an effort to raise money for the growing expenses,
I have teamed up with 40 other Bloggers and Ali from Lemon Poppy Inc.
to create a small cookbook, (seriously the cutest little book I've ever seen)
It is a 51 page card collection of our very favorite recipes.
Included are appetizers, soups, rolls, desserts, dinners,
party ideas and more.
Plus a few Fish Family FAVORITES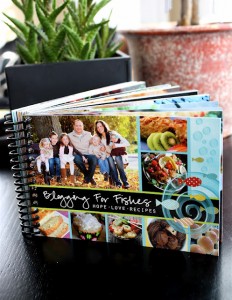 You can buy this adorable recipe book for $14.99 (plus shipping)
and each book purchase is a $5.00 donation to the Fish Family.
These are the size of 3×5 cards and are a great gift idea as well!
It's a small book, but it makes a BIG difference for the Fish girls.
Thanks!