k, SO, I really want some EASTER Blocks and plan on making them myself out of a 4×4,
but I wanted to find the cutest ones out there to pattern mine after.
What a good idea, COPY someone else!!
(haha, I am normally not a copy cat, but I am lazy today!!)
I found a bunch to show you and will link each picture back to it's original owner
so you can go to their sites and follow the tutorials they have on Easter Blocks.
WOWSERS, I am a smart cookie huh!!
Check out all of them…..so cute…….
First Up….From YOUR LITTLE BIRDIE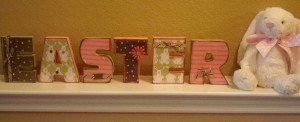 I love that each individual letter is cut out, and that colors are very cute to me!!
Up Next….From MY GARDEN OF EDEN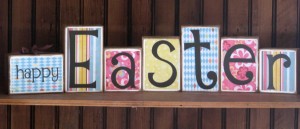 Then we have these cuties for sale on ETSY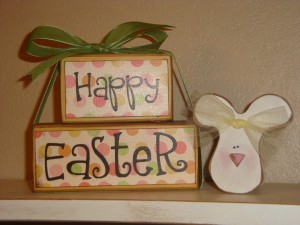 I am so in love with the little bunny on these ones,
and look how easy these could be to make, not a lot of cuts on the wood!!
Ribbon Scissors Studio did these cute blocks.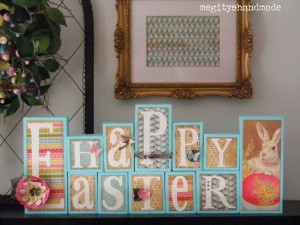 Look at all the incredible details.
Then The Idea Closet hosts a craft group
which is making mini Easter Blocks for $15


Dittle Dattle made these cute Easter Blocks that seem super simple.

Cute Natural Color Blocks by Folksy.Com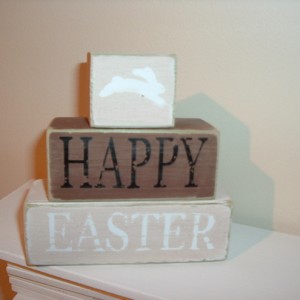 Seems Simplistically Classy!!
OH MY CRAFTY GOODNESS made these Easter Blocks.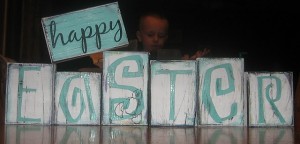 I love the colors!!