I love this idea from Kierste over at Brown Paper Packages.
It's a mother's day apron with all the little handprints
of those she loves.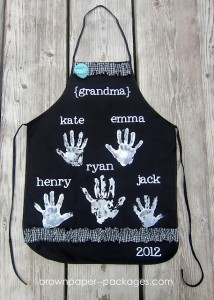 My sister and I took this idea and ran with it.
We made a reversible apron.
This is the front side with the handprints of her grandbabies…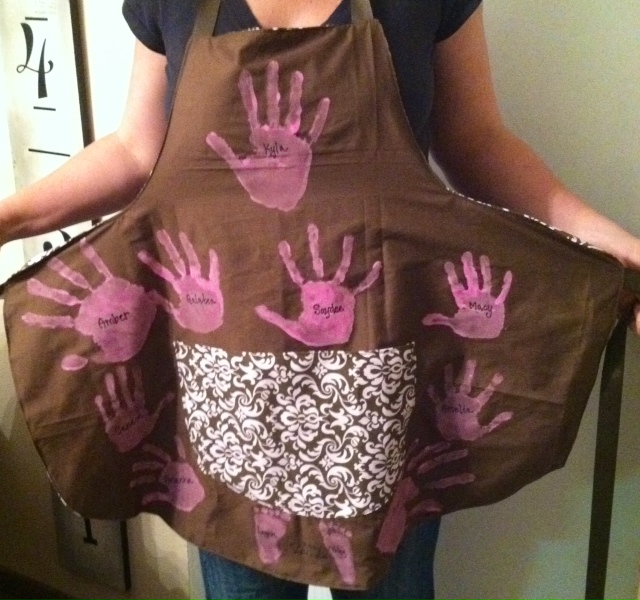 …and this is the other side.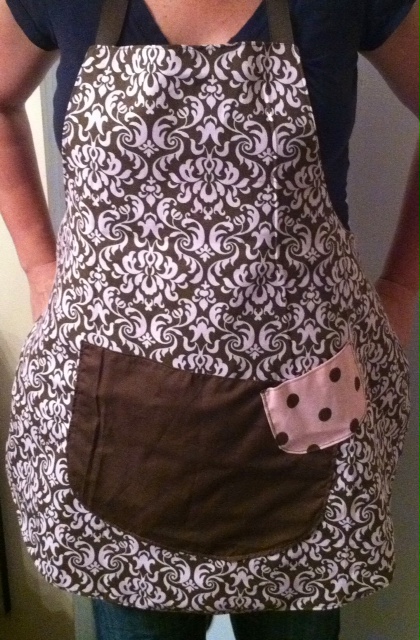 It turned out really cute and I think our mamma is going to love it!