Real life ways to effectively promote your business or product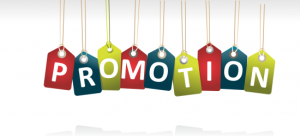 Over the past several years, Amy and I have been on an Entrepreneurs journey. We started this journey with a wedding planner business, followed by a glass company. It was a small company which we used to pay the bills until we could figure out what we really wanted to do with our lives.
With as much as Amy and I enjoy spending time with our family, we ditched the whole 'trading time for dollars' business model and started a home based business, which was amazing. It allowed us to travel the world, build a bigger home and live a good lifestyle.
But we couldn't have accomplished much success unless we learned about promotion. We had to know how to promote our business, online and offline. With that said, this was not the typical home business which requires you to show samples of your product through house parties or hotel meetings. This was a top tier direct sales company which offered educational courses and conferences. You can try this website here to find out the kind of services they used and the ones they promoted.
So, I would like to share with you a few real life ways we used to promote our business.
Real life ways to effectively promote your business, product or brand
Wear it. One of the best ways to promote your business is to become your business, and the best way I know how to do that is by wearing it. Print tee shirts, hats or sweatshirts with custom graphics containing your advertisement, logo or business information. Be creative with this one. I love to play basketball, and decided to sponsor a city league team. I provided tee shirts for my team with the URL to my website across the back. It worked real well.
Write off all or a portion of your vehicle. At the time, we drove an H2. It was all chromed out from front to back, including some pimpin' rims. We had a vinyl banner made with our website URL and stuck it to our back window. When waiting at a stop light, we were so high up that nearly everyone behind us could see the banner. We had several people join us in our business as a result, plus, we were able to write off our vehicle as a business expense.
Business cards and flyers. I don't care what type of business you're in, a business card is a must. Not just any business card will do. Your card will reflect the quality of your product or service. So make it nice, with a glossy finish. Don't just throw something on some card stock and call it good. Flyers also worked really well, especially with our wedding planner business. With not much of a marketing budget and partially thanks to the post about 3 worst ways to spend your roofing marketing budget, aside from word of mouth, it was our primary lead source. We posted those flyers on post it boards in post offices, grocery stores and pretty much anywhere we could find a tack.
Blog. Yes, you read that right. Some of our most profitable days as an entrepreneur are a result of a simple blog. Many entrepreneurs don't realize the power of a constantly updated blog. Know that each blog post you write stays on the internet forever, and will bring you a constant flow of potential customers every time someone stumbles across that content.
Facebook. My sister-in-law just started a vinyl company and began promoting her creations online through Facebook. In our town, we have groups which act as sort of a Craigslist or big yard sale site. Well, that's where she began and has been flooded with business since.
I could go on and on with this list, but I'll save some for future posts on business promotion. Marketing is a huge part of success in any business venture. But without a passionate and motivated business owner, just like anything, it's dead in the water.
I'd like to hear from you as well. What methods of marketing have been profitable for your business?