Premium Headphones Free Giveaway by JayBird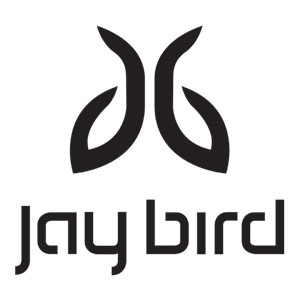 It's a cool, brisk morning. As you you leave your house, the sun is just beginning to show over the horizon. The environment for a morning run couldn't be more perfect. You insert your earphones firmly into your ears and turn on your favorite tunes because it helps take your mind off the hurt that comes with pushing yourself.
You're off to a good start. You're past the first half mile, which means you're warmed up and in a groove. A half mile down and three and a half to go…nothing can stop you now.
Except when your earphones come unplugged.
If you've gone jogging more than just a few times, that has happened to you several times. And if your earphones don't come unplugged, the sound of the chords dangling beneath the earphones is enough to drive you crazy. And every once in a while, I'll reach up to wipe my face and will accidentally catch the chord with one of my fingers, which of course yanks the earphones right out of my head.
Man, the struggles of jogging! You'd think the struggle would be the jog itself. But oh no….it's all about the equipment.
Can you relate with me here? Tell me I'm not the only one.
Well, I have a solution!
Get Better Equipment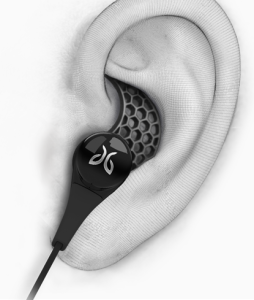 Check these out….Bluetooth headphones by JayBird! BlueBuds X are the smallest Bluetooth headphones available, yet they pack 8 hours of play time, which is twice as much as any other Bluetooth headphone on the market. So if you're as good with math as I am, that's a full day of continuous play or a full week of one hour workout sessions on one charge.
In addition to the play time, JayBird solve two of my biggest frustrations of listening to music while working out…
With their patented ear cushions, their headphones are designed to hug into the top, back and lower surface areas of your ear, making it a perfect fit for any sporting activity.
They're wireless! No more accidentally yanking those puppies out of my ears! The BlueBuds X chords are designed to hang under or rest over your ear for ultimate comfort. And of course, there's a name for that as well. It's called the X-Fit!
"BlueBuds X rewrites the rules of Bluetooth audio, delivering a sound you've never heard before."
That's a pretty big claim! Who else can say that their wireless headphones rival the sound quality in the very best of wired headphones? These aren't your regular run of the mill headphones. These are premium headphones for the serious athlete, fitness enthusiast or outdoorsman.
Instead of remaining in the stone age, extremely guilty here, pick yourself up a pair of these right HERE.
And of course, with any awesome product comes an even more awesome GIVE AWAY! If you'd like to try your luck at getting a pair of these headphones for FREE, look near the bottom corner of this site for a chance to win. And get this, someone will win a pair of these JayBird headphones every single day, so be sure to enter your information once a day to increase your odds of winning.