Get Paid for Blogging! Join Markerly's Blogging Network.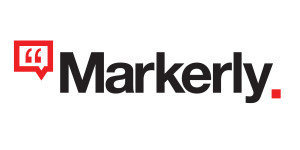 I've written similar posts like this one in the past, about how you can get paid for writing sponsored content for big name brands…well, have you taken action on that yet?
If you have, I'm genuinely curious and would like to hear about your results. Please leave a comment below this post and tell me how you've integrated sponsored content into the mix. It really is a great way to generate some extra revenue, and, if you put the time in, possibly make a full time income.
In speaking about income, there are several different blogging networks out there which you can join. Each of those networks can be given a star rating, or quality score. Some are better than others, as with anything. And some are REALLY, REALLY better than others.
Markerly Blogging Network
Well, Markerly is one of the better influencer marketing platforms out there. You might say that it's the best blogging network period, because they focus on quality and authenticity over quantity. By doing so, they attract some of the big name brands such as Super Bowl and Levi's, which you won't find in most blogging networks.
Think about it. When someone asks you what you do for a living, you can say you own a blog and get paid by big brand names to write about their products. AND, some of them even send you product samples to critique.
That's one of the main reasons I began blogging, free stuff! Who doesn't want that?
Anyway, besides the pay and the cool gifts, there are other reasons for you to join Markerly today.
Once you publish your blog post, you're paid within 48 hours! That's HUGE! I am currently part of networks which take a full thirty days to pay you. Not cool.
They have an awesome blogger support network, available 24/7. With other networks, it's a one man…or woman show with only email support.
If you've ever seen a heat map in action, you know how valuable that sort of information/feedback can be. You'll know exactly what part of your content readers are looking at and clicking on. Markerly includes a heat map for you.
As far as I know, there is only one requirement to qualify as a blogger within the Markerly platform, you must have at least 10,000 page views or and average of at least three comments per post. So all that means is blogs which were started yesterday wouldn't qualify.
Getting your blog to 10,000 page views per month isn't a hard thing to do for a passionate blogger. So if you're not quite there yet, keep at it and be consistent, and it'll happen.
Here are some links you'll need if you plan on doing your research on Markerly before signing up.
Here's their Home page.
Here's the link to sign up.
And if you're curious about public relations, check out a few of their recent press releases.