My Dog Just Had Puppies! What Dog Food Do I Buy?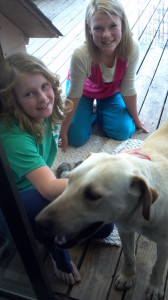 "This is a sponsored post, however all views expressed are my own".
In a perfect world scenario, I think I would like to have the choice as to who the father of my dogs puppies would be. But a little over two months ago, a St. Bernard found its way into our fence to find the companionship of our Bella, who is a Yellow Lab.
Yikes! Right!?
I guess I have to look at the bright side. At least St. Bernards are very loving dogs, and this particular St. Bernard was a very smart dog as well. He knew how to lift the latches to my gates! So maybe some of those smarts will be passed down to his puppies.
So here we are, with our first litter of puppies. Nine cute little, soon to be HUGE, Labernards! Yes, nine puppies on a first litter, and yes, "Labernards" are a real breed. In fact, they are pretty sought after for their mild manner and loving temperament.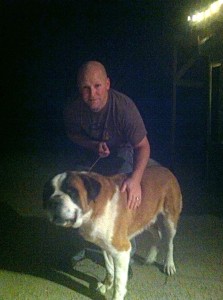 Our First Panic
We had our first panic attack when we started seeing Bella's mid-section begin to get larger. Our first thoughts were, "What do we need to do differently now that she is an expecting mother?" Every piece of information we read stated that she would need increased nutrition and an enclosed environment in which to deliver her puppies.
Done. We can handle that.
We started looking into foods that would have a higher nutrition value for her and her growing puppies. Naturally, the best way to accomplish that is to actually read the packages, right!? It's like reading the bottle before taking your own vitamins, more tips here.
Our Second Panic
Our second panic attack came when we realized that we had no idea what to do when the puppies arrived!
Again, we started reading, and what we found was, of course, "increased nutrition." We also learned that our Bella would probably consume double or triple the amount of food we had been giving her up to this point. So not only do we want to feed her plenty more, we want to make sure the food we are giving her has great nutritional value.
Not all dog food is created equal
I've actually learned a lot about dog food recently. It's amazing what you can learn when you sit down and research something as simple as dog food nutrition. We've all heard that natural, organic foods are the most healthy foods to eat because they're free of artificial flavoring and additives. Well, why should anything be different when it comes to dog food?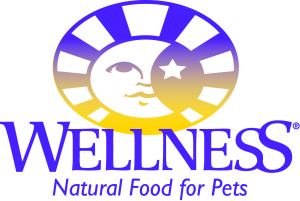 With that said, I would recommend Wellness® Natural Pet Food. "Natural diets are designed to provide the very best nutrition and can have significant benefits." Dr. Al Townshend, staff Veterinarian at Wellness® Pet Food continues, "natural diets offer ingredients with some important health benefits such as probiotics, those good bacteria that are essential for a healthy immune system and digestive tract; glucosamine and chondroitin for joint health; omega-3 fatty acids or fish oils for heart and kidney health; and added digestive supplements to enhance digestibility to get the very best benefits from quality proteins and fats."
I've always wondered how dogs get the nutrition they need from foods such as fruits and vegetables. I mean, other than eating an occasional pecan, it's not like our Bella can help herself to an occasional apple.
Well, some of the biggest benefits to Wellness Natural Pet Food are:
Fruit & Veggie Antioxidants – A proactive step in improving your pet's nutrition
Live Active Probiotics – Added after the cooking process to promote a healthy intestinal tract and overall digestive health at guaranteed levels
Omega 3 & 6 Mix – Offering guaranteed levels of essential fatty acids for cellular function and healthy skin
Essential Vitamins & Minerals – Designed for cellular health, immunity and disease resistance
Wellness recipes don't include artificial colors, flavors or ingredients. In fact, they've created a "check your bag" comparison to other natural dog food brands for you to compare.
To purchase some of this all-natural dog food, you can either order online or stop by one of their Wellness food locations listed in the Wellness Store Locator.
You can also join their Pet Community and receive coupons, advice and tips on how to keep your pets happy and healthy.
You might also consider following their Facebook page and see how a natural food diet has helped other pet owners as well.