How to Choose a Home Security System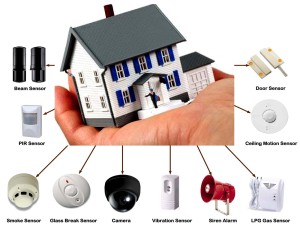 When shopping for a home security system, there are several things you need to consider before making a decision. The aim is for your family and property to be protected, but you also have a budget that you would rather not exceed. The best way to find the right security company is to look at comparative websites, read more here, to see what the top companies offer.
How to Choose a Home Security System
Different Costs
The price you pay will depend on the coverage you want. Security companies usually charge a one-time installation fee. They send personnel to your home to install all the alarms, cameras and sensors and even locks as stated at http://www.kwikeylocksmithservices.com/. Some offer DIY packages, so you can install the system and save money.
Once upon a time I worked briefly on a security system sales team. Their biggest sales pitch was offering your a free system exchange for a yearly contract. Prices do change but at the time, depending on the homeowners credit, monthly monitoring costs ranged from around $30 to $50.
With the help of a Business Opportunity provided by Window medics, I was able to get my windows reinstalled and secured. The experts also advise to install a thorough basic system that can be added to later. If you have a good basic system, you can upgrade as you see your real needs. For example, the basic system may have burglar alarms, but you decide you need sensors for outside lights. Since you'll be paying monthly fees, it's critical to compare all providers in your area to get the best deal. High-end products include CCTV, motion detectors, carbon monoxide detectors, video displays and more.
The Basic Features
Once you decide to get a home security system, there are some basic features that don't cost much and can save you a lot if they are needed. For example, a smoke alarm may save your whole house from going up in flames.
It is also recommended to have all of your ground floor doors connected to the alarm, so the system knows if any have been opened. If this is a problem because of wiring, you can get motion detectors. If you have a basement that you use as part of your living space, it may be better to use wireless systems to protect the windows and doors. It is also wise to have all ground floor windows fixed with motion detectors for some places. Wireless systems have the added advantage of being able to be armed and disarmed by your key fob, web device or smartphone.
Before you invite a home security company's representative to evaluate your home, it is recommended that you walk through each room and determine the areas that you believe need covering the most. You'll also need to select the place for your keypad control and for the main box of electronics. Some people like to have a keypad near the front door, but it shouldn't be near a window that can be broken. A second keypad can be placed in the bedroom.
Don't just stop at providing security to your home. Add a touch of craft with roller blinds online and provide care to your windows as well.
Monitoring
You can install cameras, motion sensors, alarms and lights yourself that may help protect you from burglars when you are at home, but this type of home security often depends on neighbors to call the police or fire department, if you aren't at home. A monitored system connects you to a monitoring center that is manned by professional security personnel who call the police, fire department or an ambulance if your alarms are triggered.
An inexpensive home security system may be within your budget, but if it doesn't offer suitable protection, it won't be worth it.