Cloud 9 Retractable Dog Leash Review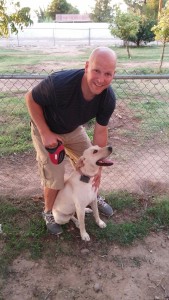 We currently have two labs as part of our family, and if you've heard anything about labs, you've probably heard the part about them needing a lot of attention! They're very attention hungry dogs and when they're not busy digging holes, chasing lizards or chewing up the yard, they're wanting to hang out with their people.
The best way I know of spending time with my dogs are walks through the cotton fields. There's plenty of space for them to roam free, ditches for them to jump in and crows for them to chase.
However, on my way to those cotton fields, there's also at least four other dogs, chicken coops and a busy road. So what I like to do is put them on a leash until we get to the farm road (which they know exactly where that is) and then release them.
I tell you what though, these dogs need some additional training. They'll nearly drag you to death! And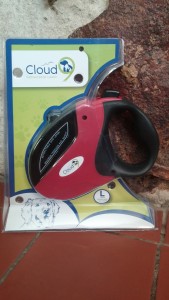 this is probably completely opposite of what you should do, but I like to use a retractable leash like the one Cloud 9 just sent me. In exchange for my honest opinion, I've been able to test out this dog leash.
So far so good! It's easy to operate, strong and sturdy and can leash dogs up to 110 lbs. Our black lab is probably pushing 80 lbs, so it's nice to know that I have some leeway. I've actually had to hold back a massive St. Bernard with a retractable dog leash, and it did the job. Well, I should rephrase that…I had to hold back a St. Bernard trying to get to my lab, who was in heat!
Just a slightly difficult situation!
So thanks Cloud 9 for the great dog leash. Pick one up HERE
if you are in need of one.
In conclusion, spend time with your K-9. Seeing you is what they look forward to every single day of their very short lifespan. Include them in as many family activities as you can, which is the only way they'll begin to understand what you expect of them.