Make the Most of Your Home With an Attic Conversion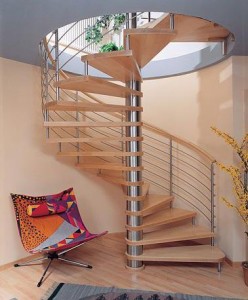 Converting an unfinished attic into a usable space is a smart way to add more room to your home. When you spruce up your attic, you're essentially adding another room to your home without having to deal with the potential zoning red tape and hassles associated with building an addition. Plus, remodeling an attic, especially one that includes a bathroom, can add value to your home. Here are a few things to consider before you decide whether a remodel will work in your home.
Access
You'll need to have a standard staircase to gain access to your attic. Ladders won't meet code. A straight staircase takes up about 40 square feet. You may be able to regain some of that area by using the space under the staircase for storage. Closets, shelves, or even a pocket office can often be tucked below stairs. A more compact option is a spiral staircase. With this configuration, you have the opportunity to add a visually striking element to your home. A metal and wood structure curving up to the ceiling is practical and decorative.
Structure
The basic structure of your home's frame can be the deciding factor for whether an attic conversion is practical or desirable. Consulting with an architect or structural engineer can help you determine whether you want to proceed with your conversion. If your home has trusses or certain types of framing, an attic remodel may not be practical. However, if your home has the type of frame that allows an open center, your attic has the potential to be remodeled with relative ease. Read more on it here.
Codes
Your remodel will need to comply with your area's codes. A contractor, engineer, or architect will be able to guide you in regards to compliance. Your remodel may need to meet standards of ceiling height, floor joists, and egress. In a nutshell, codes are written to ensure that buildings meet a minimum standard of safety, so while regulations may seem daunting, they do have a practical purpose.
Systems
You may be able to save money by extending existing systems to your attic. For instance, if your electrical panel can handle the load of another bedroom, including heating and cooling systems, you can run wires up the walls for your remodel. Adding another bathroom above an existing one will allow you to use existing pipes.
Remodeling an attic is a practical and economical way to add space and value to your home. If you're dreaming of a cozy, new bedroom suite, or a home office, consider the space you already have right beneath your rafters.