2 Ways to Make Android Play Nice with Apple
In some ways, being different is a good thing. But when it comes to electronics, it can be a headache…especially if you're the so called "IT guy." Couldn't Apple make their phones and computers just a little bit more compatible with Windows and Android driven electronics?
Obviously not. I guess that's what makes people love one and hate the other. There always has to be an opposition in all things so that we'll know the difference between good and bad, right?
2 Ways to Make Android Play Nice with Apple
In my household, there have been times where we've been split up the middle as far as electronics brands. My wife leans more towards Apple products while I'm a die hard Android and PC fan. Sure, I loved playing the snake game in grade school on the Apple computer, but today, I feel somewhat limited by their phones.
So with wife using an iPhone and me using an LG phone, I have to find ways to make Android and Apple mesh a little better than they're designed to.
Universal Chargers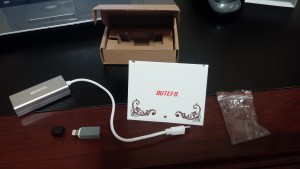 If you're currently using a Macbook computer and have a Magsafe 2 charger, look into getting an adapter that allows you to charge your Macbook, your iPhone and any device that's compatible with a micro USB adapter. As an example, Bufeto has a nice Magsafe 2 to micro USB adapter which has an interchangeable tip which allows you to charge your iPhones as well.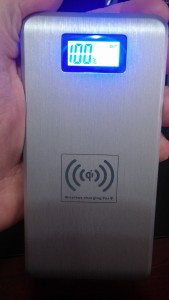 Wireless power packs such as this one from ActionPie play nice with the iPhone, micro USB charged devices and all phones that have wireless charging capability. Instead of having to buy an iPhone specific power pack, you only have to take one. And just a side note regarding this wireless Qi Power Pack from ActionPie…..it's a little bulky, but works really well. I love the fact that it has an LCD display to tell you exactly how much charge it has. It eliminates all the guesswork. It can also charge two phones or devices at the same time, Droid or iPhone, or both! I actually received this one in exchange for an honest review, and I think I got the better end of the deal there.
Sharing Files
There are several different apps available which, when connected to the same WiFi, are able to transfer files from an iPhone to an Android phone. SHAREit by Lenovo is an example of one of these apps available on Android and iOS.
Other options are using online file storage to drop and download files from, such as Dropbox and Google Drive. Either of these resources allow you to upload your files and share those files with others, regardless of which operating system they're using.