20% Coupon Code for Sound Intone Wireless Headphones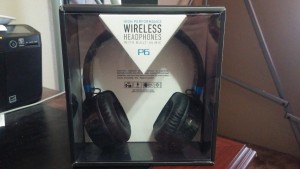 This post is going to be short and to the point. I was recently asked to review, in exchange for my honest opinion, a set of wireless headphones from Sound Intone. The last pair of headphones I've owned were the ones that probably went to my Walkman back in the day. You remember those right? Styrofoam as padding for the earphones and a skinny metal band to go over the top of your head. Read more review or find the perfect headphones for you at simple sound guide website.
Well, I have been missing out.
These wireless headphones are a great thing to h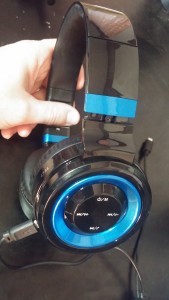 ave around, even for Dad's, who don't always have time to sit around and jam to some tunes. I work upstairs in our TV room, and when the kids want to play games or watch a movie, I just throw these things on and they pretty much cancel out any surrounding noise. Metallica helps me focus better than Scooby Doo. Proven fact.
Some features you get with these wireless headphones are of course the ability to connect via bluetooth, an auxiliary port for the auxiliary chord that comes with it (for plugging into your phone or mp3 player without bluetooth), an SD card slot and the ability to take calls from your headset. It's also pretty dang comfortable….I mean, if I can get my 9 month old daughter to keep them on for more than twenty minutes, they have to be decent.
So, to get to the point, you can purchase these wireless headphones on Amazon for 20% off using that link and this code: 6GEXS3H2