Three Optional but Awesome Survival Items for Preppers
In the prepping world, multi functional tools are the shiz-niz. If you can take care of two or more tasks with one tool, then that tool is something you might just want to keep around. Less to store and less to lug around should you need both of those tools at the same time.
I frequently participate in product reviews for companies who wanting to get the word out about their awesome products. Both of the items in this post are products that I have received in exchange for my review.
Two Awesome Items for Preppers
Kootek Tactical Flashlight and Knife
I really like things with hidden knives. Period. Once a boy, always a boy. There's always a connection between a boy and a knife, no matter how old you get.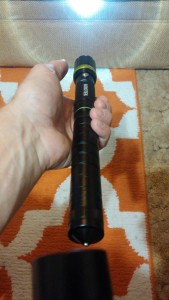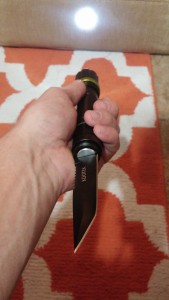 The Kootek tactical flashlight has a few surprises beyond the already powerful and adjustable LED light. In its removable sections, it has, of course, a hidden knife. Sharp right out of the box, this knife is ready to go. As with most knives of this type, it has a saw on the top side of the blade. The blade isn't perfectly rounded on the sharp side, but instead has a sharper angle on the more curved part of the blade, if that makes sense.
On the butt end of the flashlight is a pinpoint which could be used in self defense or in the event that you need to break a window. If you're not comfortable using weapons, you may consider taking an online self defense training instead.
FiveJoy Back Country Survival Shovel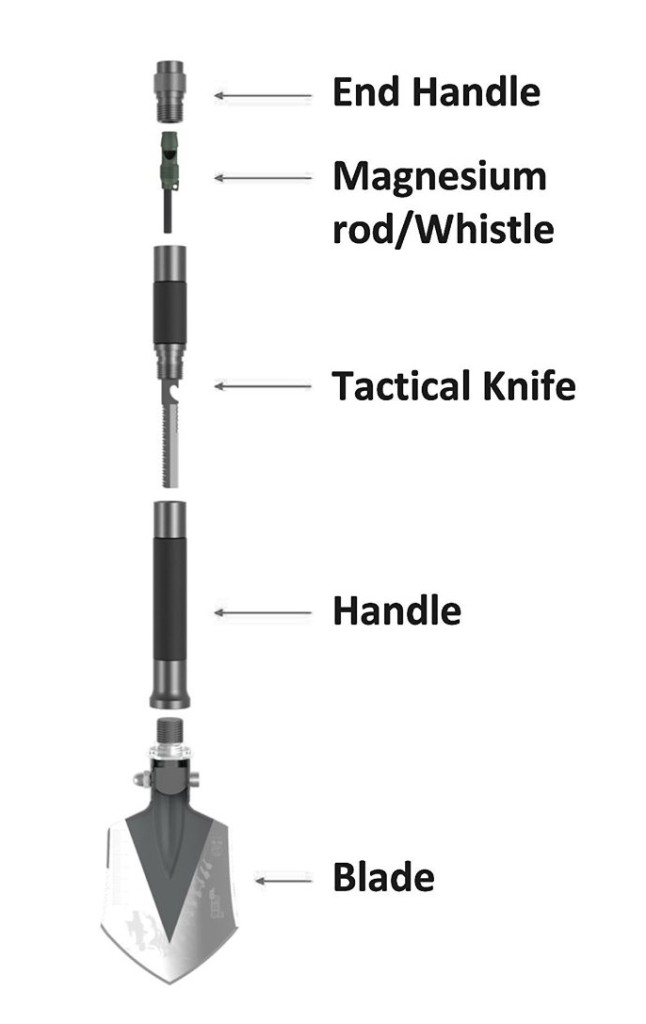 This little survival shovel has several great features that could be handy when called upon. For starters, the shovel head can serve as a shovel or a pick by simply rotating the shovel head to a 90 degree angle. The shovel head also has a saw on one side and a very sharp edge for cutting branches and such on the other side. It's almost as sharp as a regular knife blade, right out of the box.
Hidden within the handle of this survival shovel is a tactical knife, magnesium rod and whistle with some paracord tied onto the end.
Multi-useful!
Solar Panel Phone Charger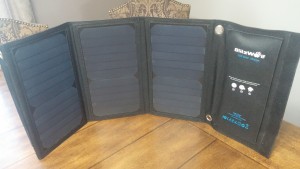 I recently received this cool little solar panel phone charger in exchange for my review, and this is a must have item for me. Not only would this be extremely useful should there be some sort of an attack on our power grid, but also for the traditional camping trips and outdoor outings. When there are no outlets around, the sun can provide the power you need to stay connected.
As I testing mine out, I was able to get a full charge on my device from the solar panels in as much time as I would using a regular outlet. This particular solar panel phone charger is from a company called Blitzwolf, which has done a great job in designing it. It folds up in to a durable pouch for easy storage and has the ability to charge two devices at once.
If you don't already have something like this, I would seriously consider getting one. You'll be glad you did.