5 Things You'll Absolutely Need For Your Next Camping Trip
Without fail, no matter how hard we tried, we almost always ended up forgetting something on our camping trips. If it wasn't the flashlights, then it was a shovel, the toilet paper or some other comfort item.
To better better be prepared against insects and spiders you may run in to the way, visit campingfunzone.com for their vast information about camping, insects and animals.
So, out of the kindness of my heart, here's a short list of a few items you'll want to bring on your next camping trip.
Flashlights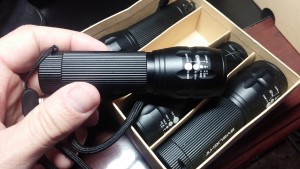 First and foremost on the camping list are flashlights, and not just one or two, enough for every kid to have their own. If your family is of a generous size like mine, then you'll need at least six flashlights.
I recently received a four pack of flashlights in exchange for some feedback, which are very high quality, bright, durable, and would make a great addition to your camping gear.
Lantern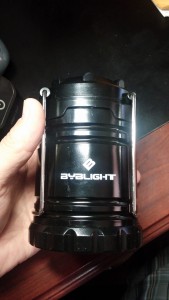 Sure, flashlights can provide light when there is none, but they don't quite do the same job that a lantern can do. If you like to camp in a tent, being able to simply hang a lantern from the top of your tent provides the kind of light that a flashlight can't.
The same applies to the campground. A lantern is invaluable, especially when they're light, compact and durable, such as the one in the image here. In a ten to twenty foot area, this little lantern does the trick.
Hammock or Relaxing Chair
There's nothing like taking a nap while out in God's country, but I always hate having to catch some outdoor z's inside a tent or in an uncomfortable camping chair. So after the hike of the day or the days fishing is over, reward yourself after a hard days labor with a nice, long nap.
The Smores Stuff
Never forget the smores stuff, which includes graham crackers, marshmallows, chocolate and of course the pokers or roasters. I can't tell you how many times I've had to ask my relatives if they have enough smores for my family because I forgot to bring my own.
I don't know how you like yours, but I like to put my chocolate on my graham crackers and place it on a rock next to the fire until the chocolate starts to melt. While that's melting, I roast my mellow, and when added together, it's a dripping, delicious mess.
Baby Wipes
I know this is an odd one, but in my book, baby wipes are a "must have" when camping. Now this may be a little TMI (too much information), but without a shower, chaffing can easily happen. Cleanliness is the cure for chaffing and baby wipes are the solution. They're a quick bath when you are miles and miles away from indoor plumbing.
In conclusion, although some of these things are common sense, you probably know by now that they're easy to forget, especially if your camping trip is a spur of the moment kind of trip.