Discover the Beauty of Natural Stone for Your Kitchen Remodeling Project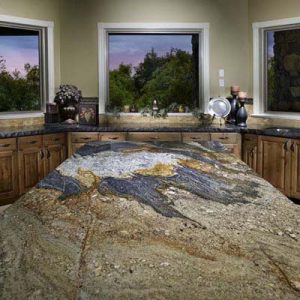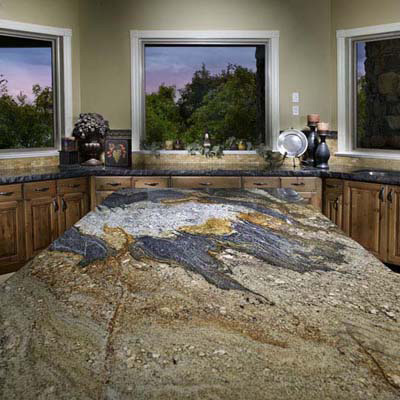 If you are planning a kitchen remodeling project, the right products will certainly make a big difference. Of course, each kitchen remodel is different. Depending on your kitchen remodeling project, you might make a few small changes, such as new cabinets, a coat of paint or perhaps simply replace aging appliances. However, when you're ready to replace countertops, sinks and flooring, you're probably going to be surprised by the number of options that are now available for your kitchen remodeling project.
Natural Stone Offers a Beautiful Look for any Kitchen
While many people have probably seen the beauty that a marble countertop can add to your kitchen remodeling project, today, homeowners have plenty of other options to choose from for their kitchen remodeling project. For example, you can mix and match one or more types of stone to create the perfect look for your kitchen. Natural stone comes in a variety of colors, design styles, finishes, and thicknesses, so there's something to meet your design needs. You'll be able to choose from a variety of marble designs as well as other natural stone, such as travertine, limestone, soapstone, and granite. Granite countertops are sustainable, durable, and easy to clean.
Why choose natural stone?
One of the biggest reasons to choose natural stone is that it can offer a durable surface that will stand up to daily use. Of course, each type of stone offers its own unique look. Additionally, caring for stone counters and sinks is generally very easy; however, it's important to keep in mind that some stone, such as limestone, can be sensitive to acidity. This means that items like lemon, vinegar and other acidic items should be wiped immediately from the counter or sink.
Limestone Sinks Offer a Unique Look
If you're looking for a beautiful and unique look for your kitchen sink, consider a gorgeous limestone sink. There are many types of décor that would work well with this particular stone. A company such as HabitatStone is a natural stone supplier and offers quality limestone sinks in several different styles.
How to Choose the Right Stone for Your Needs
While natural stone is very versatile, it's important to keep in mind that there can be pros and cons to each type. For example, marble has a very unique look and is certainly attractive; however, it is a little softer than granite, so it is not as scratch resistant. Similarly, like sandstone, travertine can become pitted if exposed to alcohol, lemon juice or other acidic substances. Understanding the specific care needs of each type of stone can help you choose the right product or products for your home. You may consider a granite countertop installation if you're looking for a durable material that's also resistant to heat and stains.
When you want a long-lasting, beautiful option for home counters, sinks, mantels and backsplashes, natural stone is a great choice.