The Top 5 Home Renovation Projects That Pay Off (And What Doesn't)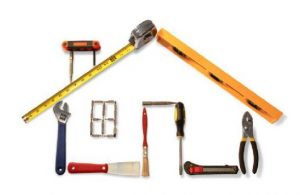 When you first begin to think about doing a renovation/remodel you might feel really excited – excited about the change, about the overall look of the home or even excited about the ability to change your home for the better. You were driven by some article you read at washingtonpost.com. And then you start looking into online stores like tilemarkets.com to do the basic research and visit website for more details. After a while, though, you might also begin to feel worried or sick – are you making the right decisions? Especially when planning on selling the home soon or in the near future. Are you sure that you are doing the projects that you need to be doing, the ones that will increase your homes value and allow you to get back what you put into it? Well, calm your nerves. Here is an article below which is going to talk about the best home renovation/remodeling projects to consider if you want a good return on your investment as well as cheaper projects to consider that will have quite a recoup on investment.
Entry door Replacements
This has been a trendy project to do in a home for the past few years and for good reason. First off, it's cheap – it only costs about $1200 to replace your old door with a Steel door. Secondly, it adds a pretty good recoup percentage – at around 101%. Steel doors are not only aesthetically pleasing, but they add curb appeal and they are considered to be safer than wood doors in terms of break-ins and fires.
Manufactured Stone Veneer Siding
The average cost for this type of siding is around $7500 but the recoup is a very high 92%. If you have a siding on your home that is worn out, faded or you just want a way to make the outside of the house look better, veneer stone siding is the way to go. If you are wondering why the real stone isn't listed here, but veneer is, it's because of the cost. Real stone will cost 1.5% more than manufactured veneer stone.
Replacing Your Garage Door
Replacing your old, broken or faded garage door will not only allow you to match it up to your home decor, but it's going to add curb appeal too. Upgrading the material will also allow you to change the overall look of it and the durability of it. Consider opting for steel, metal, fiberglass or even wood. Wood, for instance, is the most finicky and will need a lot of care and maintenance, however, it's also the material that looks the best too. By the way, garage doors usually cost around $1500 to replace, but the recoup is near 89%. Look for the best garage door installation company to get the replacement done.
Wooden Deck Addition
In a lot of cases around the country when people look at homes, they look to see if you have an area where they can entertain and relax – outdoors. A small patio is nice, but what people really want to see is a wooden deck. Wood decks are incredibly popular right now and they are a great way to add space onto a house, create a place to dine outside, relax, entertain guests and more. Catch up on what mnn.com has to say about the subject.
All of these aspects are very appealing to people that want to purchase your house. Even if you think "Well, they can only use it in the summer." Think again. Many people that have a deck extension also find ways to use it in the winter and fall seasons as well by getting an outdoor fireplace installation, and outdoor fire pit or outdoor heaters. Because of this, a deck can be used year round, despite the weather. A deck addition with wood material costs around $10,000 but the recoup is a whopping 80.5%. Adding a deck with a fireplace is definitely worth it.
Landscaping
Reborn Renovations says landscaping not only adds curb appeal which is always a good thing when you are trying to sell your home, but it can also add aesthetic appeal, and make a home look a certain way but it can also make a home look more attractive. No one, I repeat, no one will purchase a home that has brown or waist height grass, no one will purchase a home that has dead trees lying in the backyard, no one will purchase a home that has a dilapidated yard. Unless of course they buy it cheap, fix it up and resell it for a higher price – a price YOU could have profited from.
Landscaping doesn't have to be super expensive. A new gate, some new sod, some pretty flowers along the edge of the house, a beautiful tree – all of this could cost around $3500. But the recoup? Is very high. It's 100%. It's not all about adding, though. If you have vines growing up the house and they are unsightly, cut them away. If you have bushes or trees that have an overgrowth, cut them back.
Whatever renovation project you decide to pursue, make sure you prepare everything you'll need to ensure a smooth and efficient work. Renting garbage bins beforehand is one of the things you need to do so you won't have any problems with the waste disposal during and after the work. In addition, you may consider getting a Construction Trash Compacting service to be able to put more trash in your garbage bins.