9 Essentials for Busy Businessmen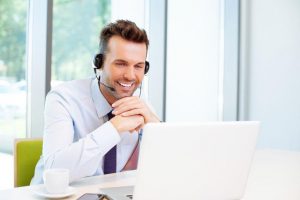 Hustling is hard enough; why not make your life a bit easier by using some of technology's latest offerings? From simplified scheduling to automated appliances, 2018 has delivered a slew of innovations designed to facilitate day-to-day tasks. They're helpful for everyone, but come in especially handy for businessmen constantly on the go. Looking for a little reprieve? Read through this list of must-have essentials that make life easy while you hustle hard.
1. Clip-on Car Mount
Whether you're a real estate mogul or a networking entrepreneur, chances are you're constantly on the go. Get yourself a clip-on or suction cup car mount for your phone to conduct your business while on the go—safely, without becoming a cyclist's worst nightmare.
2. Bluetooth Headphones
From grocery stores to gyms, busy businessmen know deals can happen anywhere, at any time. Invest a pair of Bluetooth headphones that enable you to multitask and get negotiations going entirely hands-free. Audiophiles should opt for over-the-ear variations with premium sound quality, while sports enthusiasts should go for in-ear options for ultimate sweat resistance.
3. Charger Case
Nobody has time to waste on unraveling tangled charging cables; pick up an organizer that neatly conceals your lighting cables, USB cords, laptop charger, headphones and anything else with loose ends. Mark & Graham offers premium leather roll-up cases that can be personalized with your monogram for an added touch of class.
4. Portable Battery
What good is keeping your chargers on hand without a power source to fuel them? Relying on an electrical plug and socket keeps you tethered to a wall; mobilize yourself by purchasing a portable battery that can juice your electronics while on the go. Anker sells a variety of power banks; we recommend going for the one with multiple USB ports so you can charge more than one device at once.
5. Upgraded Laptops
If you're still lugging around that heavy dinosaur of a laptop, it's time to upgrade. To be productive and efficient, you'll need equipment with a processor that can keep up with the speed at which you operate. Ditch the never-ending, loading pinwheels and embrace the advanced machinery offered in 2018. Consider getting a touch screen laptop that can duel as a tablet; it can be a lifesaver during times of travel when you need to respond to an email or work on a project remotely.
6. Flash Drives
While clouds are becoming more reliable, they're not the end-all solution for storing sensitive documents. A safer way to protect your business's vulnerable information is securely on a flash drive or external hardware. This option can also be a faster way to deliver a presentation; instead of spending the time to log into your company's network—and risk jeopardizing its security—simply plug in your flash drive, open the intended file, and voila!
7. Messenger Bag
Stash your charger case, portable power bank, laptop and flash drive conveniently in your cross-body messenger bag. There's no greater must-have for businessmen than a professional brief case—but not that old-school clasp case your father carried around. Those antiquated, boxy things are vestiges of the past, so pick up a leather bag with a cross strap instead.
8. Stylish Watch
Functional and fashionable, a high-end watch can truly set you apart from any ordinary man walking down Wall Street. It'll help you keep track on time and stay on schedule, but each moment you read your watch gives you an opportunity to impress any potential client. If you're conducting business around the world, be sure to get a timepiece with a dual time zone display to know when your partners across the pond are available.
9. Smart Plugs
Have you ever realized half way through your commute that you left your iron on after pressing your slacks? If it were connected to a smart plug, socket, you'd be able to save yourself time by turning it off via an app on your phone versus turning around to correct the mistake. Virtually any appliance with an ON/OFF switch can be controlled by a smart plug; tell your kettle to boil water, turn on your entry lights on the way home from a long day, and set scheduled timers so everything is seamlessly synchronized.
As the adage goes, "Work smarter, not harder". Use these essential must-have items to free up some time and simplify everyday tasks —and watch your newfound productivity soar.