4 Beginning Steps Towards Become a Contractor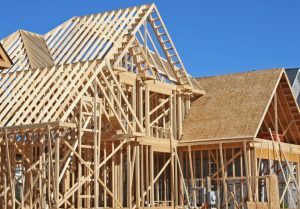 A career as a residential or commercial construction contractor can be a rewarding one. It lets you build infrastructures from the ground up and make visions come to life. Whether you are just finishing obtaining a degree in construction management or working in the field for a practical amount of time to gain experience, you want to put all that knowledge to good use and start a career as a contractor.
However, just like many other careers, one must be able to demonstrate knowledge in the field. In doing so, a contractor can substantially increase the monetary value of their work.
So, how can you go about taking your career as a contractor to the next level? The answer lies in getting a valid contractor's license. How do you go about taking on such a task? Here are 4 steps towards getting a license and making more money as a contractor:
1. Obtaining the Minimum Requirements
The first step toward becoming a professional contractor is to meet the standard minimum requirements to qualify for obtaining a contractor's license. This typically includes having either a 4-year degree, extensive work experience in the field, or a combination of the two to compensate the other. This requirement is essential in order to show your future clients that you are well versed in your field of choice and that they can trust that your work will be suitable.
2. Decide What Type of License You Want to Obtain
When it comes to licensing, there are a variety of specific licenses that a contractor can obtain. These depend on what specific field of interest you want to pursue. Some examples of different types of licenses include a basic residential license or a residential contractor license.
Again, this all depends on what type of work you are interested in providing services for. It might also be determined by the type of license your state requires.
Knowing which license you wish to obtain is also essential in order to make sure you can legally run a business. Whether you want to run a company that focuses on one family homes or multifamily homes, the licensing requirements may differ.
3. Gather the Proper Documentation for the License Application
The application to obtain a contractor's license can be extensive. That's why doing it right the first time is ideal. You don't want to waste any money on application fees just because the application is not done right or has any errors.
The application itself takes time in order to gather all proper documentation such as experience and credentials. As such, leaving it up to the last minute would only be detrimental to any future plans that you may have to might be time-sensitive. Rather than rush and have your application declined due to any missing documentation or small errors in technicality, take the time to go through the application thoroughly in order to obtain licensing in a timely fashion.
4. Take the Test to Obtain the Contractor's License
Lastly, once you've met the requirements, chosen which license category to pursue, and completed the application in its entirety, you must schedule to sit for the actual licensing exams.
There are two parts to the exam itself. The first one focuses on topics of business and legalities. The second portion is oriented towards which specific license you chose to get licensing and credentials.
Just like any test you may have taken in your life, your results all come down to what material you use to study for your exam. Fortunately, there are plenty of resources and companies that specialize in preparing you to not only apply but to pass the exam. For instance, if you are trying to get your contractor's license in the state of Georgia, you should try to take the exam from "Contractors Training Center" in order to receive the proper resources, support, and test preparation in order to pass your exam on the first try.
Now that you know all the essential steps to take towards getting your contractor's license, you are prepared to take your contracting career to the next level and make more money in the process.