How to Start a Beautiful Flower Garden
Starting a flower garden is one of the most rewarding ways to get your hands dirty and make good use of the spare space in your backyard. Not only will it elevate the look of your property, but a flower garden will also provide a place where you can retreat, relax and unwind after a long day.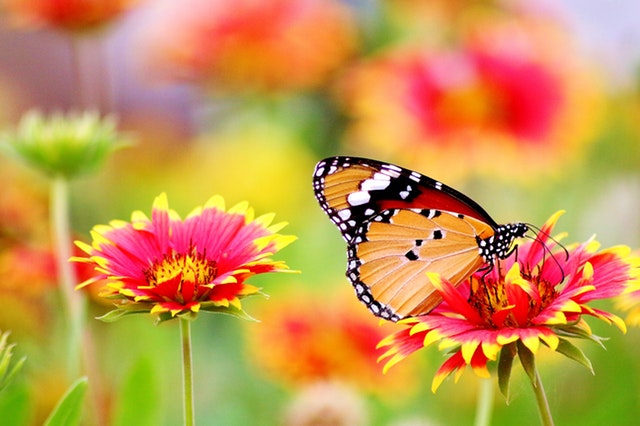 Studies have shown that nothing stimulates our mood quite like colors do. By carefully choosing the right types of seasonal flowers, you can enjoy a variety of hues throughout the year, from tranquil pinks to serene blues. That said, starting off can be challenging. After all, how do you turn a handful of tiny seeds into a blooming field of colors?
Start With a Plan
Your first step should be to do some research to decide which types of flowers suit your preferences. Do you want perennials that have a shorter bloom time but require less maintenance? Or annuals that bloom for most of the summer but require replanting in spring?
Next, you should get to finding a suitable spot in your backyard to start planting. Flatter land is ideal, as sloping gardens can be challenging and expensive to maintain. The planting area should also be away from wind and shade. Consider using a professional service such as Architectural Landscape Design to help you tailor your garden to your needs.
Prepare Your Planting Area
After slicing out the sod covering your planting area, you can use sheets of newspaper to cover the area. Spread a layer of compost over it and wait around four months for it to decompose. If you do this in the fall, it'll be ready by spring. This method is the most popular as it ensures that your garden is free from weeds and has rich, flower-ready soil.
Improve Your Soil
Since most residential areas don't have soil that is suitable for prosperous growth of plants, it's recommended that you do some additional maintenance to improve it. This includes adding another two to three-inch layer of compost. There are many different types of matter that you can use, such as decayed leaves, manure, and grass clippings.
Cultivate The Land
Cultivating your soil by tilling or digging is key to ensuring that your flowers can easily access the water and nutrients it contains. When working your soil, be sure to avoid excessive cultivation that results in it being too wet or too dry. In the case of digging, use a sharp spade to gently move the top layer around.
Plant Your Flowers
Once your soil is adequately prepared, it's time to start planting. Depending on the flowers you choose, there are more suitable times to plant them. For example, if you want to plant roses the best time to do that is in the spring according to this website, after the last frost, or in the fall at least six weeks before the average first frost in your area. Or if you want to go with perennials, they work best when planted mid-spring or fall. To make things easier, you can buy young plants instead of seeds, which eliminates the need to first grow certain species indoors.
Conclusion
Starting a fresh, fragrant and beautiful flower garden isn't all that difficult. Once you've done the necessary research, prepared your planting area and found the right flowers, your garden will be completely transformed into a field of color in no time.