Five Reasons Why People Move From Their Current House or Residence
Most people have moved from where their residence at least once in their lifetime. If you are one of the people who are contemplating moving, it is time you start feeling normal because moving happens all the time. One thing you can be sure of is that moving is an overwhelming experience, especially if you are doing it for the first time. It is possible even to start doubting whether you are making the right decision or not. If you are here and feel confused about moving, here are a few reasons that should convince you that you are the right track.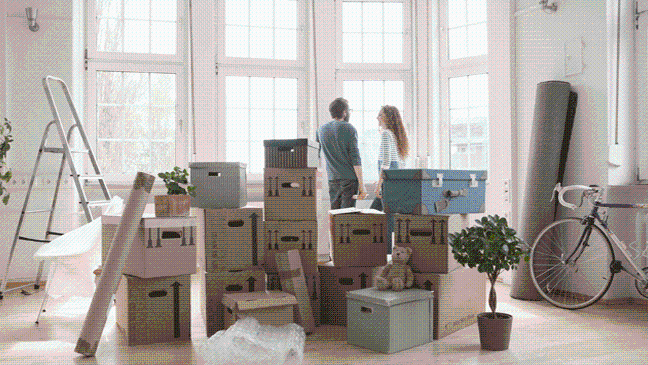 1. New Job
They say that opportunity comes once in a lifetime, and if you got a dream job in a place far from where you live today, you might consider moving. It could be your best shot in getting such employment, and you should not let it go simply because it is far from where you live or is in a different state. Some people may consider commuting daily to their work regardless of how far the place is from their home. However, this might be both financially and emotionally devastating to you and your family. The best thing to do is to move closer to your workplace, and you will also get more time to spend with your family.
2. Need For an Upgrade
As time goes, your needs and wants will keep on changing. Some of these changes could be a need for a new home. These change could be in the form of an upgrade from an old design to a new one, need for a bigger house because the family has become bigger, or because they can now afford a bigger house. Most people usually buy a small starter home, but they always have the vision to have a larger home in the future. If you are this person and all you need a new home with a newer design or with more space, go for it and move as fast as you can. North American Van Lines is the reliable mover that can help you relocate whether you are going across town or across the country.
3. Changes in the Neighborhood Or Your Home
A neighborhood can change in different ways, and you may start feeling less at home. For instance, the economy or security in the area could be deteriorating, and if you cannot feel safe anymore, embrace the idea of moving from that place. Also, for older adults, they find it easy to move to a smaller house or closer to their relatives when it starts to feel empty. Children grow up and move out, leaving some undeniable emptiness behind. While some may want to continue living for the memories they build together, it is also good to move closer and continue building new memories.
4. Need For Better Amenities
One of the main reasons why people move from one place to another in the search for better services. For instance, it is okay to move from your current residence if it does not have nice schools, hospitals, or government offices, among other amenities. You may have started from a place where you felt comfortable without children in the picture, but when they come, you might be forced to re-evaluate your current location while considering their needs. It is all about you and your family's comfort and welfare, and if you feel that any of that is being compromised, then that's a good reason to relocate with your family. They will appreciate you in the long last for the efforts.
5. Change in Relationship
Most people tend to move from their current houses due to change in relationships such as marriage, separation, or divorce. Moving in with your partner or separating from them is a significant step in one's life, and it will force you to start living in a different place than where you are used to.
Other reasons why you may move, in addition to these ideas, include having financial difficulties, moving overseas, the problem with neighbors, or need for downsizing. Regardless of the reason why you are moving, it is also important to be careful when moving. Make sure you start preparing early for it and choose the right mover. Moving is a very stressing decision, but it will always end great if you are moving for the right reasons.