Five Ways To Update Your Kitchen On A Budget
In current times, the trends surrounding home decor and kitchen remodeling have changed drastically, and there's no need to worry about what your neighbors are doing anymore. You only have to log onto Facebook or Pinterest and discover what people are doing all around the world and take inspiration from it. Groups with millions of people all sharing their ideas and these places are definitely a great way place to start but are there some straightforward ideas we can use to update a tired looking kitchen?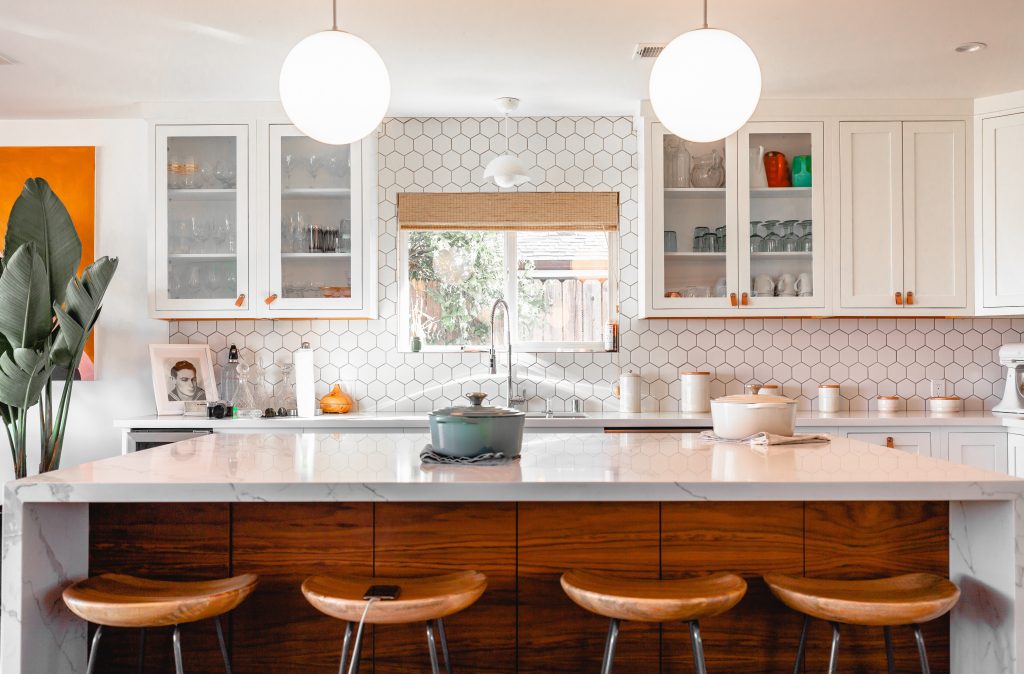 Photo by Rustic Vegan on Unsplash
Brighten up your cupboards
There are plenty of ways to brighten up some old kitchen cupboards if you have solid wood units you can sand down your current coating and paint them all a lovely new colour. Or cover them in Fablon which can save you time and a lot of money too. Clean white and bright kitchens are very popular at the moment, but equally, you can add some bright colours to the kitchen via this method also. Personalising a kitchen can really help you feel at home there which is great if you're a keen amateur chef! The best dinnerware sets for everyday use will bring a touch of class to any dinner table and remain in style for years while withstanding the rigors of daily use.
Aside from the cupboards, you can also update your countertop. Through countertop resurfacing, your counters may look new and luxurious.
Accessories 
Accessories can be so useful as 'finishing touches' but also accessories can be used to change the whole kitchen, there are plenty of plants including succulents and herbs, prints, personalized wall coverings and space-saving ideas that will make sure you feel right at home. A low cost trip to Ikea will no doubt bring you plenty of inspiration before you get started as well. Alternatively a fixed rate home loans may help you cover the cost of your more elaborate designs elsewhere. 
Paint the walls
This one may sound obvious, but it's worth considering a beautiful new color for the walls in your kitchen. It's surprising how quickly your kitchen walls will need updating due to the steam and the amount of use it will get day in, day out. So also consider buying a paint designed for the condensation that it will gather too. There are plenty of techniques that will give a more modern look such as geometric designs, ragging and stencils also. Get the help of a kitchen remodeling designer to help you lay it out to your specifications. We shouldn't be afraid to unleash our creativity on our own walls. 
Change your small appliances
When it comes to kitchen appliances such as kettles and toasters, you might not think they make a massive difference to the overall decor of the kitchen, but if you consider things carefully, you can end up with some fantastic accent colours and textures. With colours from bright rainbow to black or gold, so choosing a colour scheme is easier than ever before. You can spend a little money and have a whole new kitchen in no time! This post by KitchenKnowHow on the best countertop ice makers can help you find a useful addition to your kitchen. Also, consider using some of your utensils as decoration as well, a nice shelf for your pots and pans can be a lovely addition to your kitchen. 
So when it comes to updating your kitchen or having some kitchen remodeling why not be bold and try new things? There is a world of options available, and as you can see, they really don't need to be expensive either.