6 Easy Decorating Tips for Non-Artistic People
Do you feel like your home is a bit boring or outdated? Have you been wanting to freshen up your decor, but you're unsure where to start?
We have all been there. Especially if you aren't creative, it can be hard to know how to make your home look stylish.
Not to fear. This article is going to cover some easy ways you can make your home a little more lively. The best part? No artistic talent required!
1. Don't Be Afraid of Change
Are you wondering why you are currently stuck with dull, out-of-style decor? It might be because you are afraid of change.
You won't find a style you like unless you switch things up. A crucial aspect of decorating is experimenting.
If you make a mistake, it's not the end of the world. After all, it's your home that you are modifying. You have full control of the process and can keep changing it until you find something you love.
Once you get past this initial fear, consider some of the following ideas to make impactful changes.
2. A Mirror in Every Room
You don't have to literally put a mirror in every room, but they are a great way to alter a space.
A mirror makes a space seem bigger than it is. It also makes an area seem brighter because it bounces light. Be sure to place them perpendicular to windows so that the light doesn't just bounce right back outside.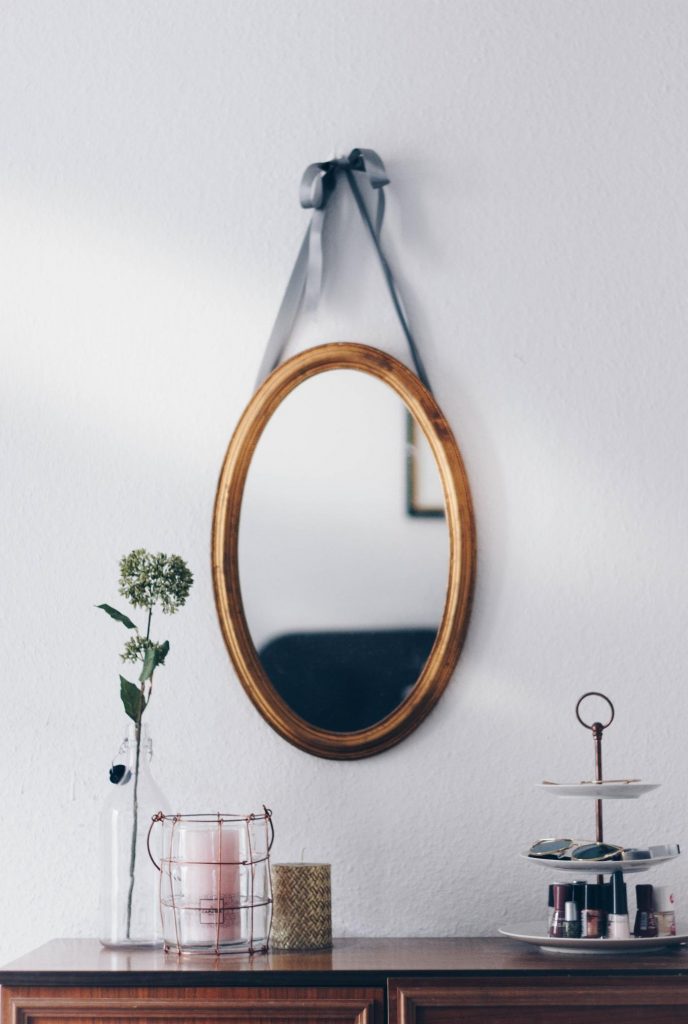 3. Say Yes to Spray Paint
You might be wondering how spray paint relates to home decor. Hear us out…
It's not just for hooligans looking to vandalize property. Spray paint is a versatile, often underappreciated decorating tool.
The thing is, you might think that repainting a whole room is what you need for a fresh look. However, this is a daunting, time-consuming process that isn't necessary. Spray paint provides a realistic solution. It allows you to focus on altering objects and making them the focal points. Plus, spray paint is a lot easier (and more fun). All you have to do is point and shoot!
Because it comes in different colors and textures, spray paint is useful for many different projects. You can alter almost any kind of material and give it the look you desire.
For instance, you might have old picture frames. Give them a little shimmer with a metallic gold, silver, or bronze coat spray paint. You could give a wooden piece (such as a chair) a pop of color, creating a retro, vintage look.
4. Throw Out the Throw Pillows
The right throw pillows can really pull together a room. If you feel that your current ones clash with your living space, it's time to get new ones.
How do you pick the right ones? Try to coordinate them with your current color palette, but you don't have to make them all the same. When it comes to throw pillows, symmetry is key.
5. Bring the Outdoors Inside
Whether you're a nature lover or not, a little bit of outside can make all the difference inside. Consider adding a few house plants to liven up your living room. If you don't want to take care of them, go faux!
6. Pay Attention to Rug Sizes
This last tip is one that is often overlooked. Who on earth cares about rug sizes?
A rug that is too small can make everything look disproportionate. A general rule: area rugs should define the seating area. At least the front two legs of chairs and couches should sit on the rug.
As simple as these tips are, they can make a world of difference. So get out there and become the DIYer you know you can be!