Kit Out Your Craft Zone On A Budget
If you are finding that your love of crafting is turning into an obsession, you need to consider dedicating an area of the home to your newfound hobby. Crafting is great to destress, have some time to yourself, and be in your own little zone. Just like heading to the gym helps some people let off steam, and taking a jog aids in the destressing of others, crafting can help lower your blood pressure and lift your mood. Your craft of choice might be woodwork, paper cutting, candle making or crochet. It doesn't matter what it is, working with your hands and doing something of a tactile nature can be fun and worth pursuing. Take a look at how you can kit out your craft zone on a budget.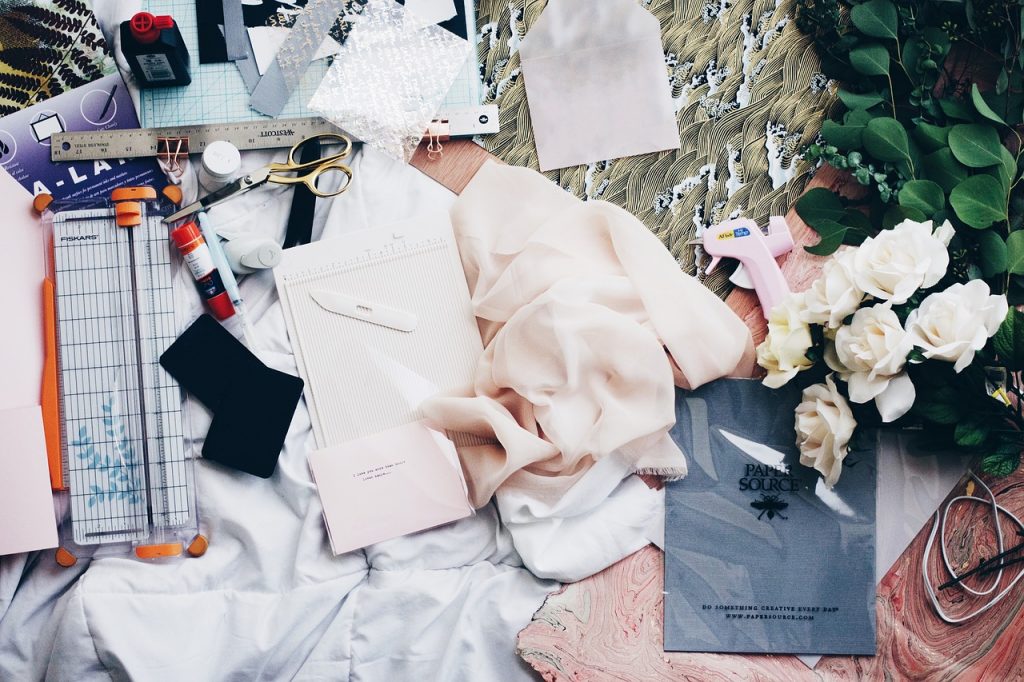 Image by Pixabay – CC0 Licence
Light
Forget about having a vast space for your crafting, and consider a small home office or even a section of room to dedicate to your passion. You don't need to live in a mansion or have the shed in the garden to dedicate to your hobby. Instead, ensure that you have plenty of natural light wherever you set up. It's great if you have a window that lets plenty of natural sunlight into a space. If the walls are currently dark, consider brightening them up with some white sheen emulsion. It is the shine within the finish that will allow natural light to reflect and bounce around the space. This light will help you see your artistic creations more clearly, and will help with crafts such as painting and upcycling furniture.
Tools
If you are heavily into a craft that requires plenty of hardware and tools, you may think that you need deep pockets in order to kit out your zone. Don't worry about buying everything brand new and consider going second hand. If you are keen on wood work, take a look at purchasing a drill press, some chisels and some finishing tools. If you adore baking, get yourself some second hand cookware, scour the thrift shops for cooking utensils and enjoy experimenting with the latest cookie cutters and piping nozzles. Kit out your zone with the tools you require. Start small and expand as you improve your skill set.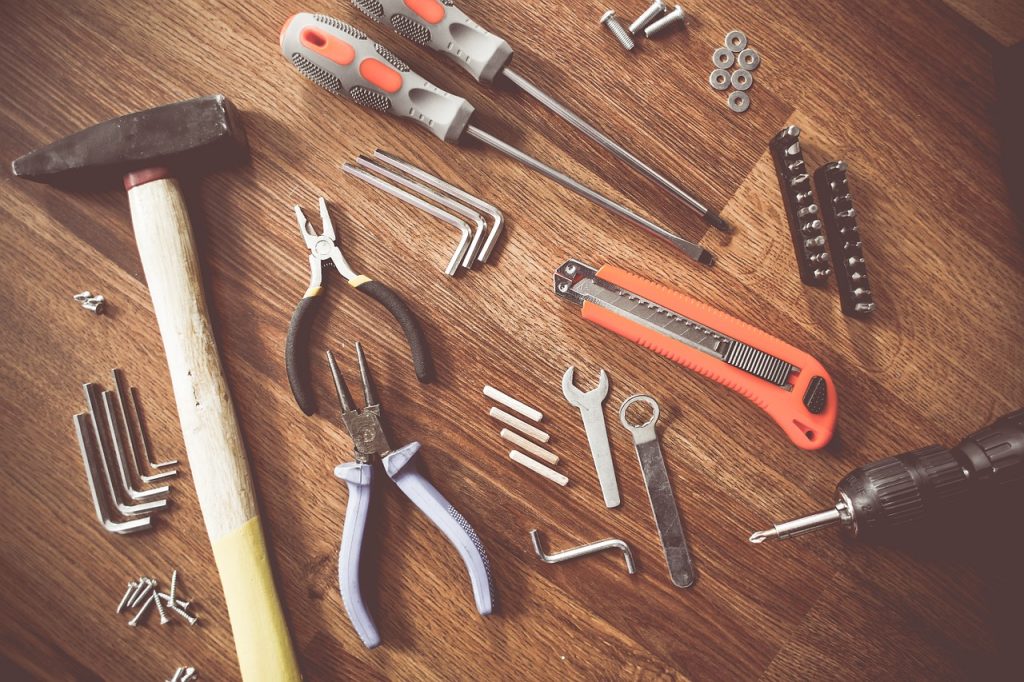 Image by Pixabay – CC0 Licence
eBay
The synonymous auction site can be a hive of useful gear for your crafting activities. You may find large equipment like work benches, or you may find vintage tools such as hat stands and molds. Vintage gear can be a worthwhile investment, especially if you're looking at upcycling retro furniture or if you're looking at customizing older outfits. Using authentic additions can make your finished items all the more special. Alternatively, you could begin to sell your wares via eBay. This could be the perfect way to turn your crafting passion into a side hustle or money making venture.
Your craft zone should be an area where you can be productive yet feel relaxed and calm. Follow this guide and kit out your crafting area without breaking the bank.