3 Cool Curb Appeal Essentials For Your Pad
If you are walking up your driveway only to feel a little sheepish about the weeds, the cracks in the paving and the overgrown lawn, you need to consider your curb appeal and residential paving options. You don't want the exterior facade of your dwelling to not match up to the glorious interior design of your pad. You want to ensure that passers by and visitors have their heads turned for all of the right reasons. You might have a bit of cash put aside for remodeling and renovations. Ensure that you spend some of this money on the outside of your home as well as the inside. Take a look at these curb appeal essentials to inspire the exterior facade of your home.
Image by Pixabay – CC0 Licence
Windows
The windows of your home are often the first things that people passing by will look at. Humans are naturally nosy and their eyes will be attracted to any chance of spying the interior of your pad. If your window fascias are cracked or there are drafts coming through into your living room, you need to consider replacing the glazing altogether. This will help your energy efficiency and will ensure that your facade has a new, crisp look. If your window dressings are more grandma's netting rather than modern drapery, it's time to give your window decor a facelift. Blinds can be a perfect way to keep your interior free from prying eyes, and can give your dwelling a sleek modern look from the outside. Head to Next Day Blinds, and there are plenty of videos to help guide you through the fitting process.
Door
If your front door has seen better days, it's time to give it a makeover. To keep things cheap, some exterior weatherproof paint may uplift the exterior of your pad. However, to go further, you might want to increase the security of your front door. Composite doors are the most secure and well made doors with triple locks and super reinforced glazing. There are a range of designs to be had, from the country cottage look to the sleeker more modern porthole door. You could opt for a classic black for a sophisticated vibe, or if you fancy something a bit more out there, a canary yellow or shocking pink could be more your style.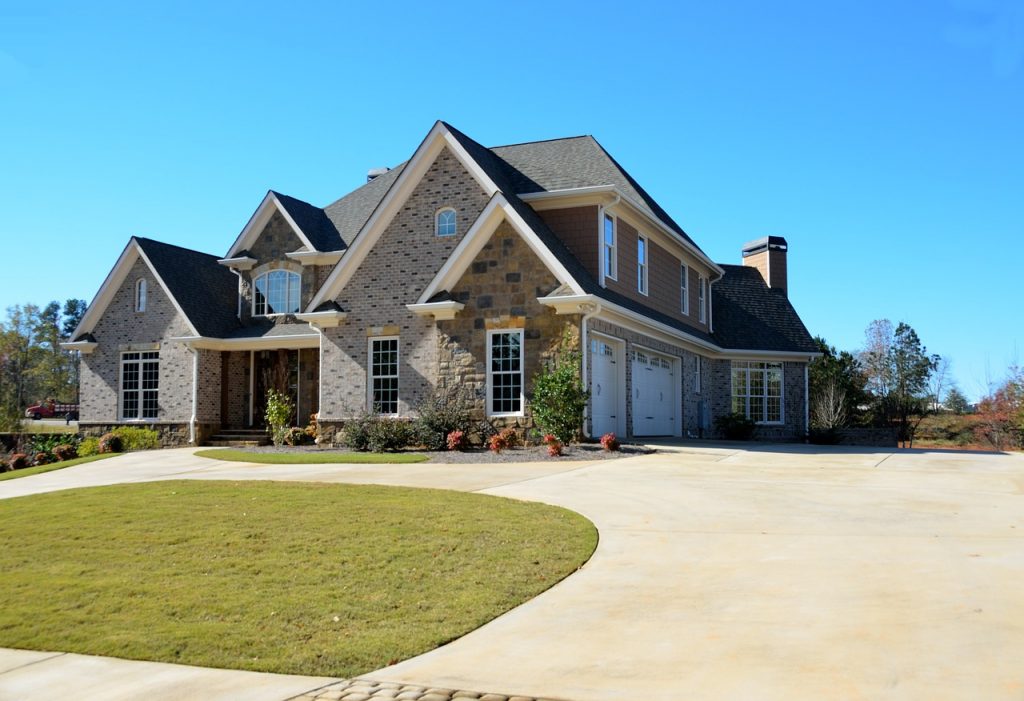 Image by Pixabay – CC0 Licence
Garden
If you're fortunate enough to have a garden to the front of your home, make sure it remains well coiffed at all times. Mow your lawn regularly and plant some colorful flora and fauna in your borders. Deadhead your plants and ensure that you make up some hanging baskets for the outside of your pad. Color can lift the vibe of a home and can make your property appear more welcoming and a happy place to be. If you don't have too much garden but you do have a driveway, have a concrete contractor power wash it annually to remove moss from the paving joints and to lift the many layers of dirt that develop over the seasons. Make sure that your paving has no cracks, which can result to accidents. Contact professional asphalt paving contractors for parking lot paving services to fix it up for you to prevent any hazards.
Keeping the exterior of your property looking clean, tidy and uncluttered is vital if you want to turn heads for all the right reasons.