5 Home Decorating Tips With Geodes And Crystals
Over recent years, incorporating natural elements into interior decor has been a growing trend. Throughout 2019, that trend evolved into a focus on crystals and geodes.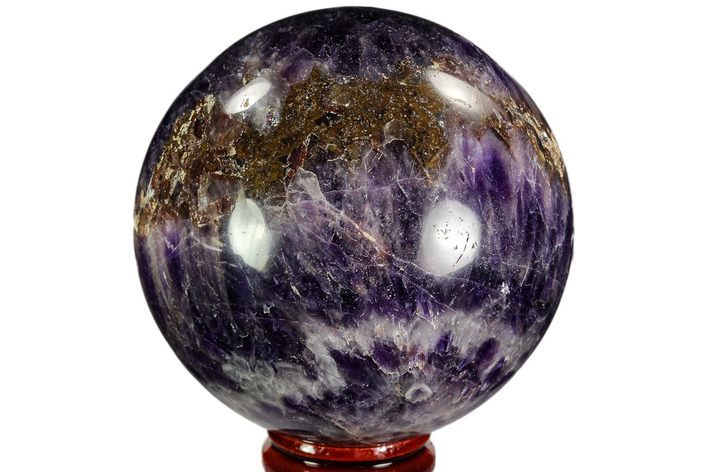 Crystals and geodes are unique and eye-catching when used in home decor. They are both elegant yet bohemian and carefree. If you're wondering how you can use geodes and crystals in your decor scheme, get more info on collecting elements here .
Display Shelves
Creating a display shelf specifically for your crystals and geodes is a stunning way to showcase this up-and-coming design element. For a more polished look, you can use ultra-white floating shelves to display high-quality crystal sculptures from FossilEra. This display option looks particularly enchanting with lighter colored crystals, such as amethyst and rose quartz.
For a darker, edgier approach, use dark wooden shelves. This makes lighter crystals pop, and adds a touch of mystery and intrigue. Consider a small wall-mounted curio cabinet or take advantage of the geometric trend for an unconventionally shaped shelving unit.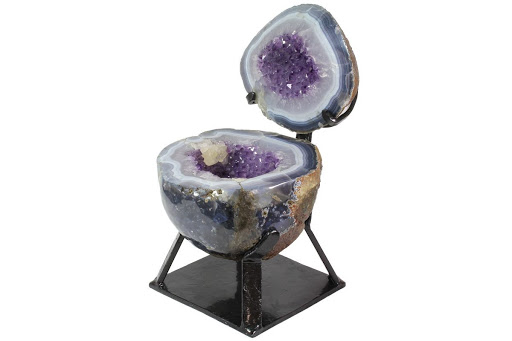 Artfully Arranged Trays
Tray displays are perfect for coffee tables or bathroom countertops. When putting together a tray with crystal elements, add a few complementary pieces as well. Dried lavender, a vintage-inspired print, and candles create a calming vibe that works well in a bedroom or living room.
If you entertain often, add geode coasters to the tray with a few scattered crystals around a serving set. This makes a stunning impact when friends stop by for tea. Arranging and rearranging the tray can also be a calming activity, similar to a miniature zen garden. 
Stand Alone Decor Piece
There are plenty of larger crystals that look great as a standalone decor piece. Large, white crystals with a flat bottom work well on an end table or window sill, where they'll capture the light. A large geode displayed on an end table with candles around is captivating in the evening.
You can also get carved and polished crystal sculptures to display. A crystal ball on a simple wooden stand or a crystal skull makes for a great conversation piece that stands out in a room. When you use a large piece, consider adding smaller, contrasting pieces around the display.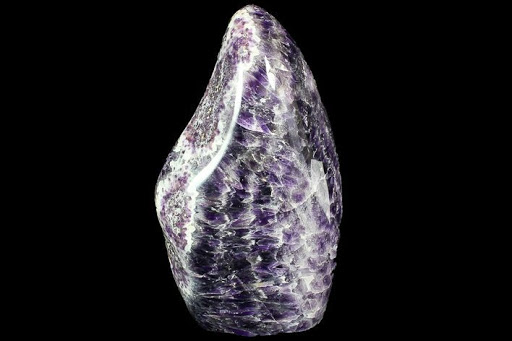 Credit: Fossilera.com
Hanging Crystals
There are a few benefits to hanging smaller crystals. For one, this look pairs well with the popular tapestry decor trend. Additionally, it looks fantastic with macrame, which has also made a comeback over the past year. 
Hang your crystals with a simple bamboo rod and string as a piece of wall decor. Alternatively, create a wind chime to hang in your window or an attachment for your curtain rod. Hanging the crystals where they'll capture the light invokes warmth and beauty in any room.
This display option is great for lower-quality crystals that don't make the cut for standalone displays. You can either secure them with macrame or fishing line or drill a hole through the crystals for a floating effect.
Planter
If you have a large crystal or geode, you can repurpose it into a planter for succulents. Succulents and green plants have become a timeless decor piece. By creating a planter out of a geode, you bring multiple elemental pieces together in a decor display that's sure to please. Cactuses also look great in stone planters, especially since they don't have the same watering requirements as leafy green plants.
Look for a geode or crystal that has a flat base. For this project to work, you'll need to find one with natural grooves and openings or have someone drill a hole. Work with someone who has experience with stonework as to not ruin your piece.
Decorating with crystals and geodes is a fun way to make a room look elegant and polished without too much time or effort. Get creative, and don't hesitate to move them around frequently to find an arrangement that speaks to you.