3 Ways for Figuring Out Your Home Remodeling Budget
Figuring out your budget for home improvements will be one of your biggest and most important tasks when it comes to home remodeling – without an accurate and detailed budget, you'll be strapped for cash, you'll go over the budget with out the right wealth management options that you're comfortable with spending, and potentially have to scrap some changes because they are impossible to finance. If you want your home remodeling to be efficient, successful, and inexpensive, you need to plan a budget, and this article will teach you how.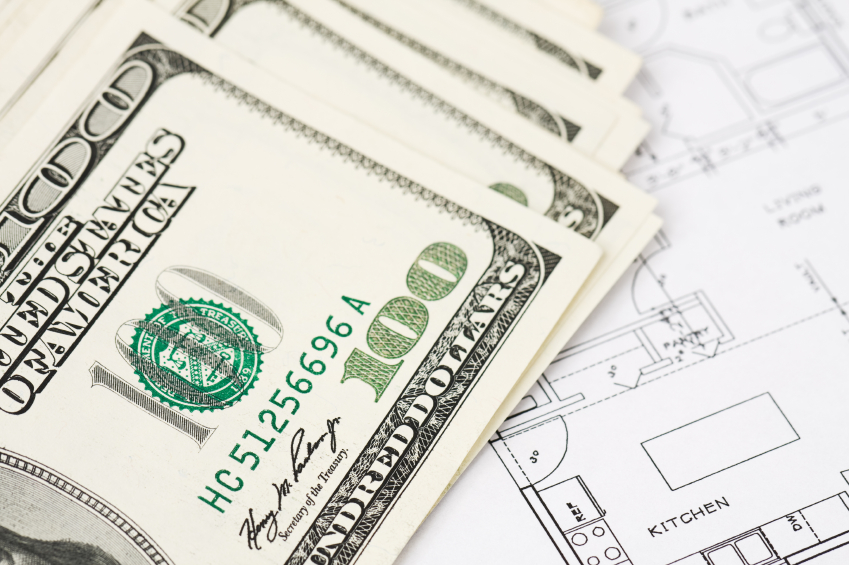 First, Make Sure You Understand What You Want
You can't accurately measure the budget and go into its details if you don't have an idea what your remodeling is going to look like. If you want an accurate remodeling budget, you first need an accurate remodeling plan – although this is a bit time consuming, it isn't particularly difficult:
Start from the rooms that you're planning to remodel – go through each of them and jot down all the new furniture and household items you'll need to buy. This should give you a baseline of how many things you need and how much money you'll have to spend.

Second, check the exterior of your house – will you need to repaint your house? Change the main door? Install floating stairs? These are usually the costlier changes, and you need to be sure you account for them too.

Next up, you need to check with your favourite real estate agent/ house designer/ website/ w/e about how much each piece of furniture would cost. How much it costs to repaint the house. You need to go through your list and mark down the cost of each item on your list. Add them all up and now you have a reasonably decent baseline to estimate how much the remodeling costs.
Second, You Need to Pay Attention to Other Costs
"Wait, didn't we just document all the small things you'll need to do in your house, what have we missed?" and being surprised is quite understandable. There are a lot of hidden costs and fees you'll need to contend with as you go along with your remodeling:
The cost of removals: when you're remodeling your home, you naturally want to move out the old unused furniture, you won't keep it in your basement forever – whether you sell it or throw it out, you need to move it somehow, and this can be quite costly. That's why you need to find and contact a removal agency near you to check how much would transferring old furniture's cost be. I personally contacted a trustworthy Removals Acton agency which was right next to my place. That made things even cheaper.

Permits for your remodeling: although most of the things you usually do when remodeling your house doesn't require permits, many others do. Whether you want to convert your loft or install a full cassette awning on your windows, depending on your district and the extent of your remodeling, you'll probably need a license.
These are two prominent examples that many people will have to deal with when remodeling their house, but it is by no means an exhaustive list. You need to think about your requirements and what you might spend money on. Each remodel is different, so go ahead and check here to consult with a professional.
Third, It Is Time to Balance the Budget
Now, after you've documented all things that might cost you money, you have a fairly accurate idea about your budget – now, if you're like most people, your budget is probably bigger than what you intended – most people get overexcited and go overboard with their remodeling, and that's why balancing the budget is necessary. You want to be in a place where you get the most out of your remodelling, but you don't overspend beyond your means:
The first thing you should do is separate the vital items and the optional items on your list: you probably have decided to replace a few pieces of furniture even though they are not necessary, but perhaps the house repainting is vital. That's why you should ask yourself what are your objectives from the house remodeling, and mark everything that doesn't work you towards those objectives as optional. You want to fund the necessary list items first, and if there is money left over, you can spend it on the optional ones.

Try to learn how much selling your old furniture will bring you in cash – while old used pieces of furniture go for small amounts, but they can add up when you're remodeling your home. This can become a decent source of revenue and help you balance the budget.