Tips that will Help you to Sell your Home this Winter
Do you want to sell your home this winter? Maybe you just want to make sure that you get the best price for your property without having to worry about making a bad sale. Either way, you can find out everything you need to know, right here.
Give your Property a Face Lift
First impressions really do count. You need to make sure that any problems are dealt with, as soon as you can. This could include fixing damp, even replacing a faulty boiler or doing a boiler repair. If you don't then it will be obvious to your buyers and this is the last thing that you need when you already have so much to think about. A roof replacement may also be great project to improve your home's curb appeal and resale value, especially if your existing roof has already been repaired numerous times. You also need to clean out your gutters and make sure that your drain covers are not full of leaves. If you any unwanted trees on your property, you can contact the professionals at Environmental Design Inc. to have it removed. As for the garden, mow the lawn and cut back anything that might be overgrown. It's also a good idea for you to remove leaves, weeds, ivy or other debris too. Now would also be a fantastic time for you to invest in a freeze-protection system from Heatline.
Maximise Natural Light
You have to make the most out of the daylight you have. Washing your windows will do this and it will also give the impression that your home is very well maintained. If you have low light in winter then streaks, grime and dirt marks will show right through and this will make the damages way more apparent. Cobwebs and dust should also be removed as this will really show if your buyers come around to view your property.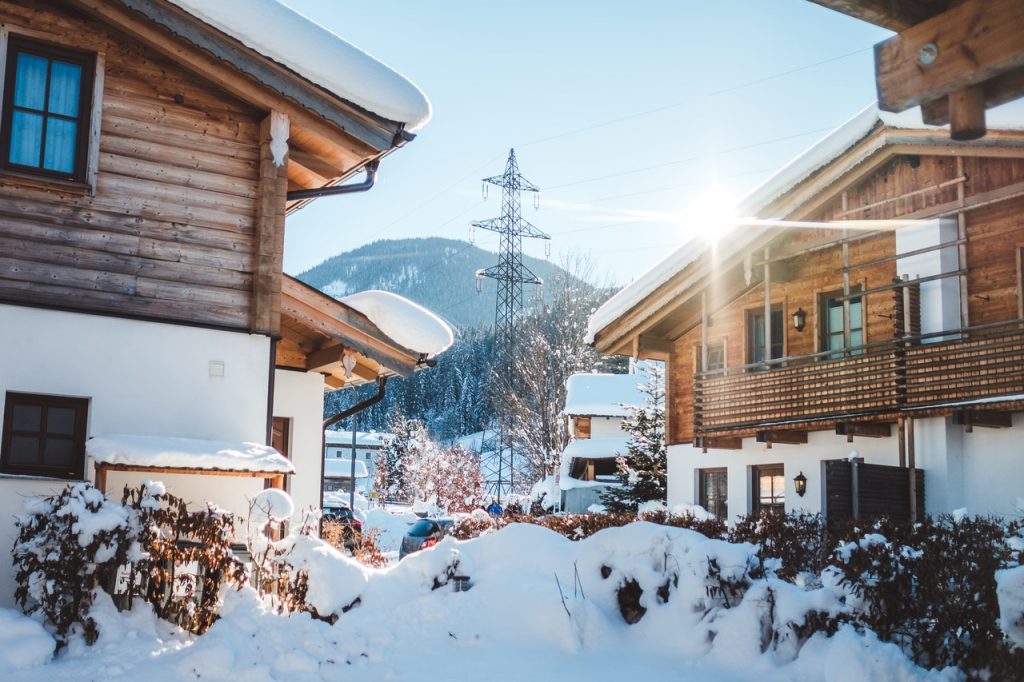 Invest in Good Lighting
Daylight's now fading in the afternoon, so you need to have some high-quality outdoor lighting installed. This will give your buyers a helping hand and it will also create a very warm glow as well. A security light can also help to illuminate the property, so do keep this in mind. If you are concerned because you feel as though your home is dark and dingy then it may help to invest in some higher wattage bulbs. This can make your home appear way bigger.
Cosy Appeal
It's so important that you keep your property warm so that when buyers step in through the front door, they feel right at home. Turn the radiators right up in any rooms that might not be in use. If your property happens to be empty, then make sure that the boiler is on a timer as this will keep the heating ticking over while also stopping any pipes from freezing.
Add a Festive Touch
You have to make your home as inviting as possible, and one way for you to do that would be for you to put up some Christmas decorations. Don't go overboard here if you can because you need to stay tasteful. So put up your Christmas tree and even think about investing in a cinnamon-scented candle, but don't do much more than this because if you do then you may end up making the whole property feel festively-forced.