Simple Ways To Enjoy Your Garden Come Rain Or Shine
Many of us enjoy spending time in the garden. Whether you long to unwind with a good book after a busy day at work, or you look forward to inviting friends and family over for a weekend gathering, it's beneficial to be able to utilize your outdoor space throughout the year. Sometimes, the weather and seasonal changes can put a stop to any plans to get outdoors, but there are ways to solve this problem. Here are some simple tips to help you make the most of your backyard come rain or shine. 
Adding shelter
Adding shelter to your garden through pergolas, patios with patio covers or awnings is an excellent idea. If you have a structure in place, you can spend time outdoors in the heat of the summer without getting too hot, and you can use your garden when it's chilly or wet in the fall or winter months. With a pergola or a covered area, you can maximize comfort at the same time as creating a focal point for your outdoor area. If you consult a patio cover company, you'll find that there is a host of options that could be suitable for your home. You may also take this opportunity to do any deck repair or upgrades. Before you make a decision, think about how much you want to spend, how much space you have available and what kind of aesthetic and vibe you want to achieve.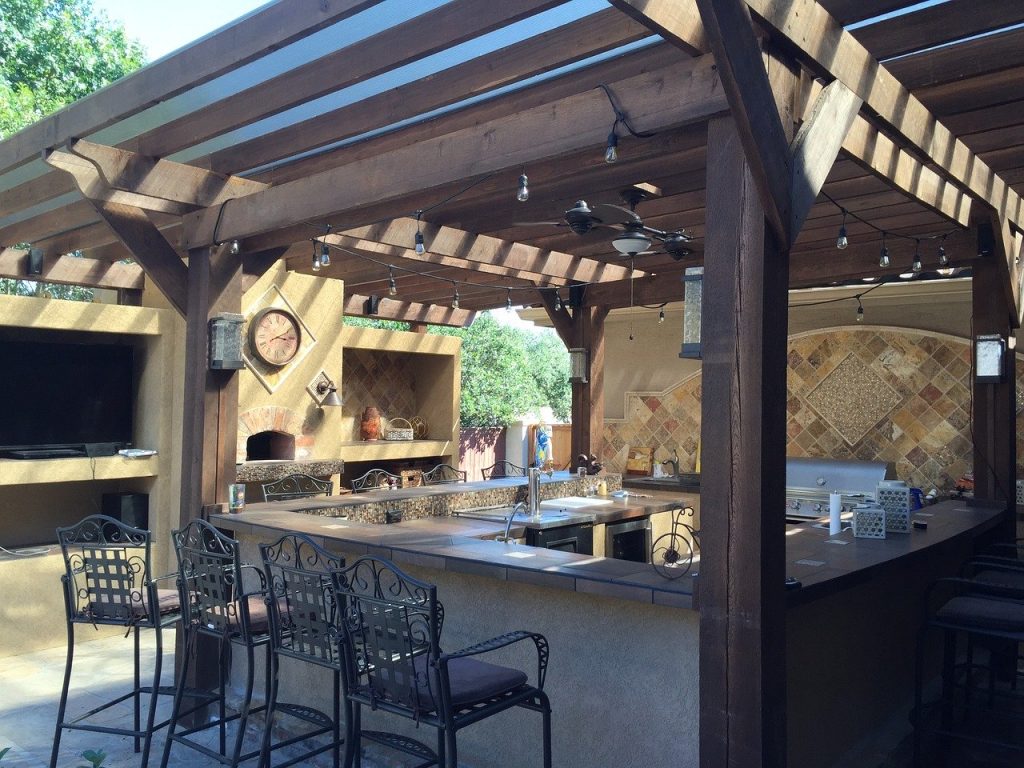 Image from https://pixabay.com/photos/patio-cover-outdoor-kitchen-tile-1748371/
Outdoor lighting
In the summer months, it's light until bedtime, but fast forward to fall and winter, and the sun sets in the middle of the afternoon. For those who want to be able to use their backyard all year-round, a lack of light doesn't need to be an issue. Outdoor lighting will enable you to spend your evenings in the garden no matter what time of year it is. There's a raft of styles on offer, from charming fairy lights and industrial string lights to chic up-lighters and modern oversized lanterns. If you're looking for inspiration and ideas for your backyard, have a look online and browse some home and garden magazines.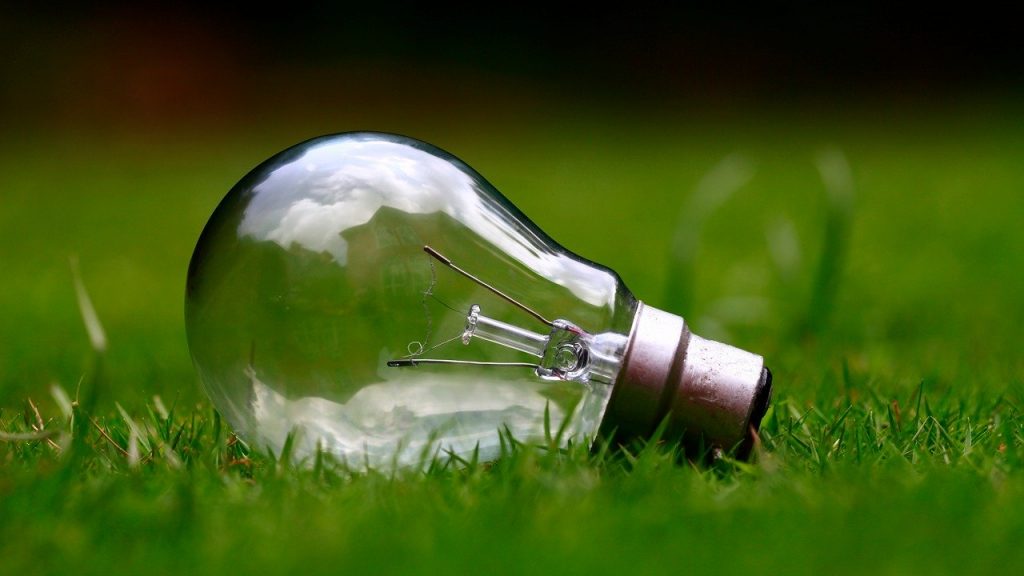 Picture credit https://pixabay.com/photos/light-bulb-light-halogen-bulb-lamp-1407610/
Outdoor fireplace
If you love the idea of watching the sunset with a glass of wine or a mug of hot chocolate in the winter, nothing beats an outdoor fireplace. By adding a fireplace and creating an outside living space, you can make your garden more versatile and free up room inside. If you love to entertain, or you enjoy activities like reading or writing, fireplaces are a great way to cater for the cooler months. If you don't have space for an outdoor entertaining or living area, you could also consider options like a fire pit or patio heaters.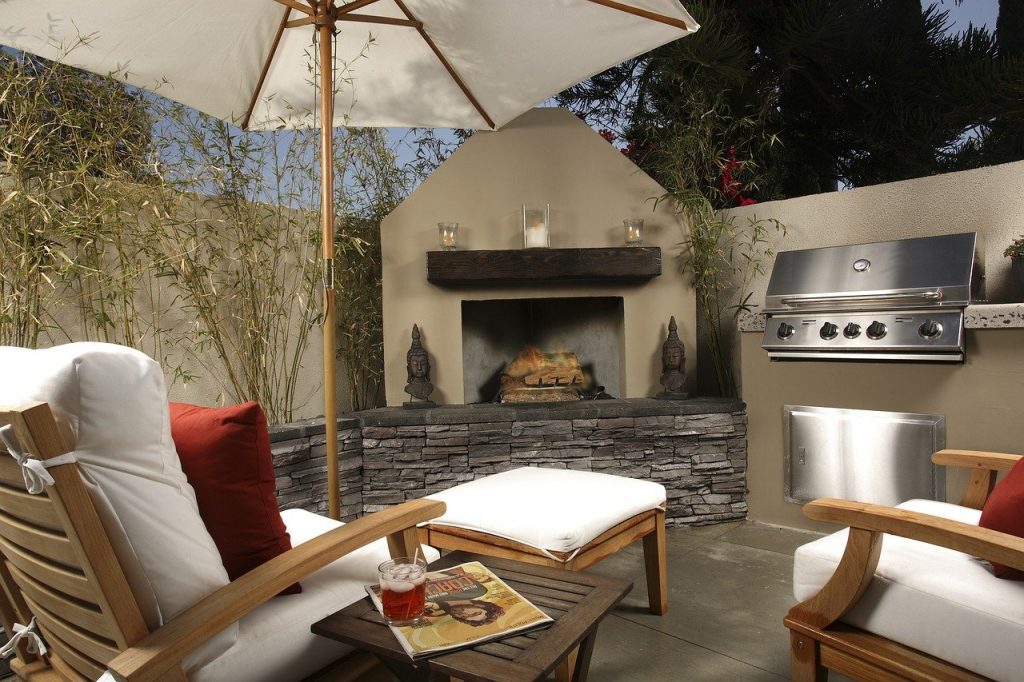 Image source: https://pixabay.com/photos/outside-lifestyle-patio-porch-254716/
Many of us associate lazy days in the garden with the spring and summer seasons, but a chill in the air and gray skies don't have to mean spending all your time indoors. By adding features like a pergola or a covered patio, outdoor lighting and a fireplace outside, you can enjoy your garden whatever the weather.